In Backlog, you can search the issues and export the details of the issues into CSV, excel, or printable page.
Ways to search issues
There are 4 ways you can search for issues.
Simple search

On the issue page, key in the keyword to search the issue or use the simple search filter to refine the search results further.
Advanced search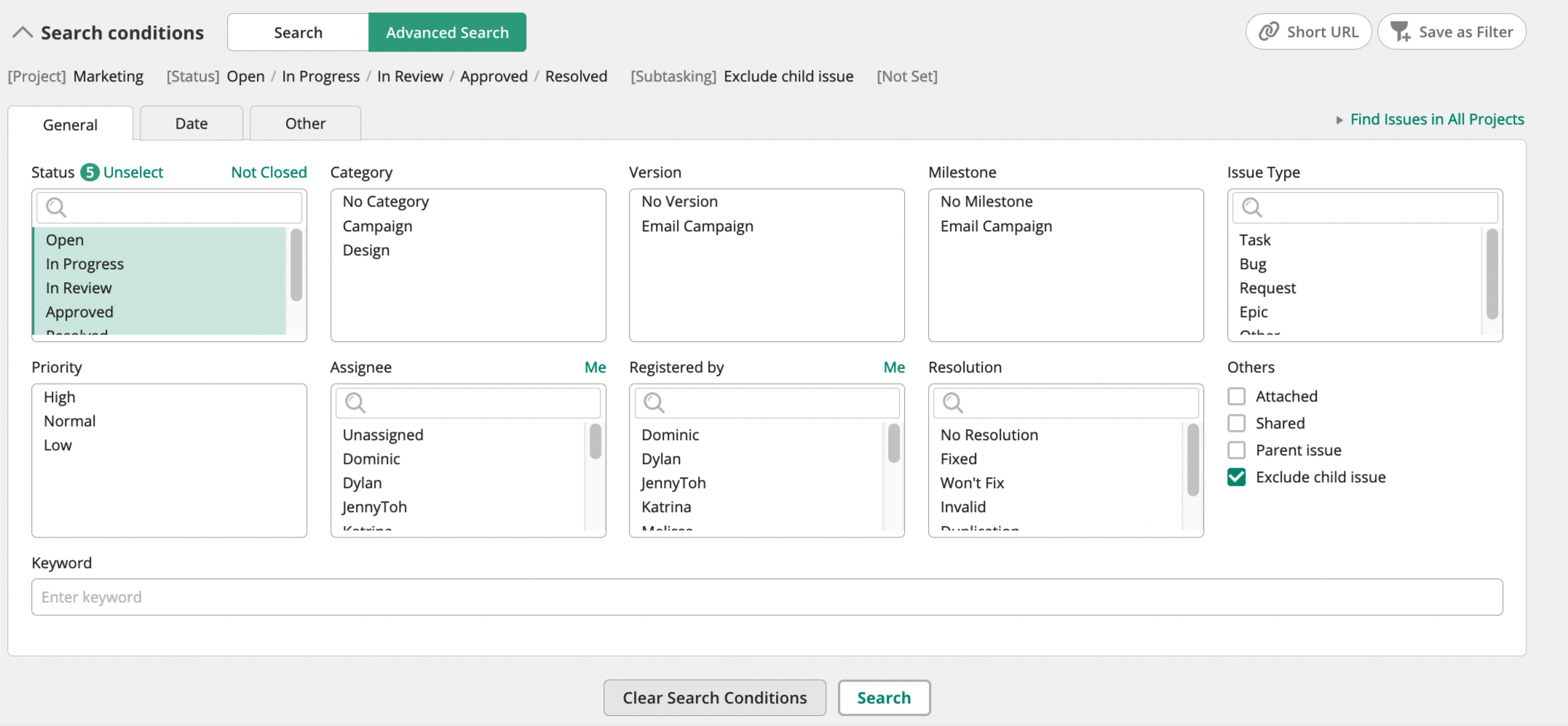 To further narrow your search results, you can use the advanced search. This function helps you filter with more conditions and select multiple conditions.
Useful tip!
If the project has custom fields, you can filter the issue attribute based on the custom field from the advanced search function.
Search across different projects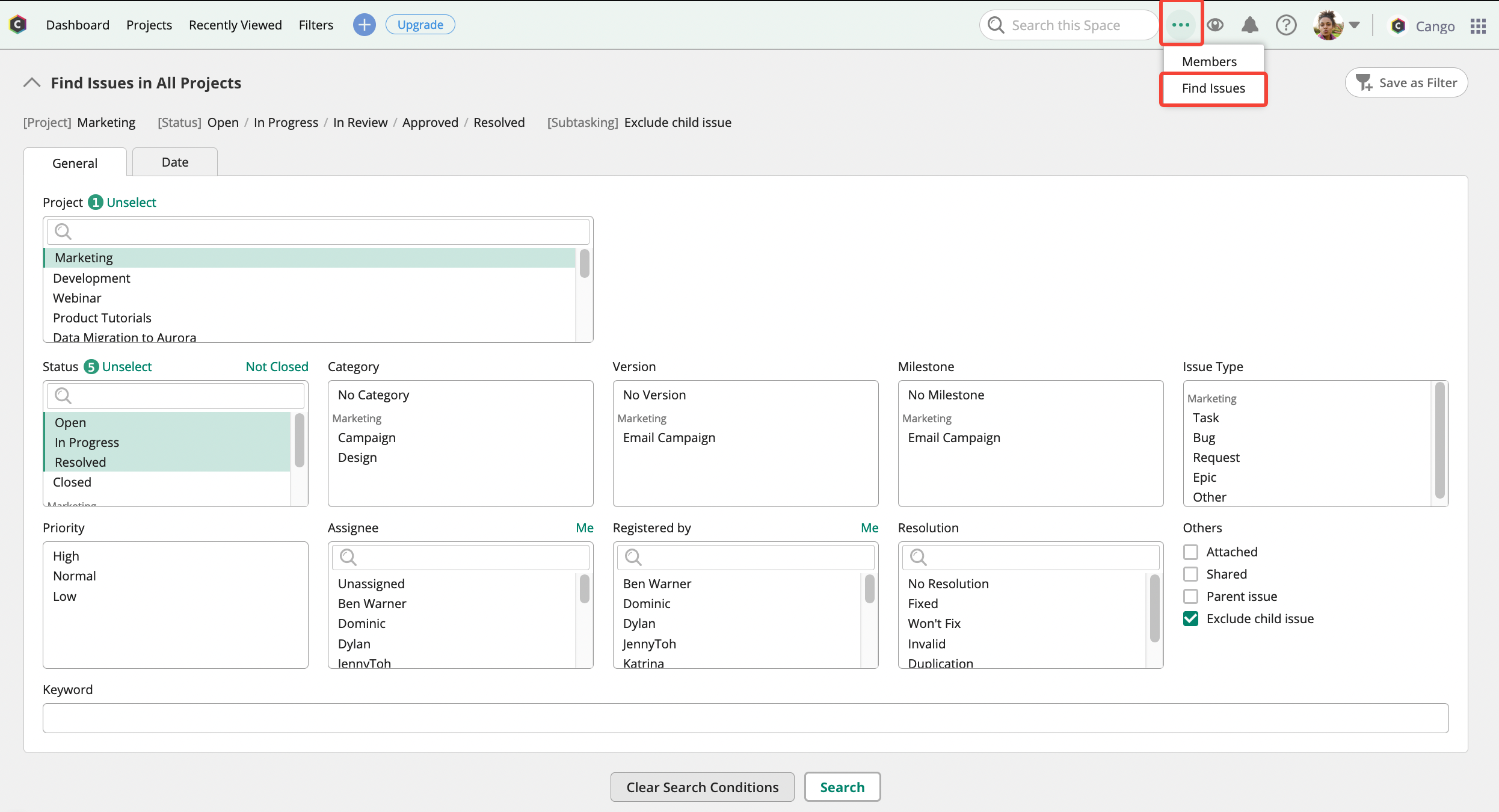 To search issues across different projects, go to the global navigation, click the more … icon > Find issues. You filter across multiple projects at a time by choosing multiple projects in the filter.
Search within the organization space

To search within the organization space, you can key in the keywords on the search box from the global navigation.
Save filters
Frequently-used search conditions can be saved. To save search criteria, filter the issues by selecting the desired search conditions, then click Save as Filter. Name the filter name and click Save this Search as Filter to save the filter.

The search criteria are saved under the Filter list, and you can access them via global navigation.

Export issue details
For further review, you can export the searched issues to CSV, excel or printable. To export, click on the more … icon and select the export format.

Did you know?
Exporting will export the issue based on the filtered listing and all the attributes' details. Even if you have unchecked some items not to be displayed on the dashboard, the export function will export all the issue details, excluding the issue change log.