In Cacoo, there are a few ways where you can create a new diagram quickly.
Methods to create a diagram
Method 1: Create a new diagram with templates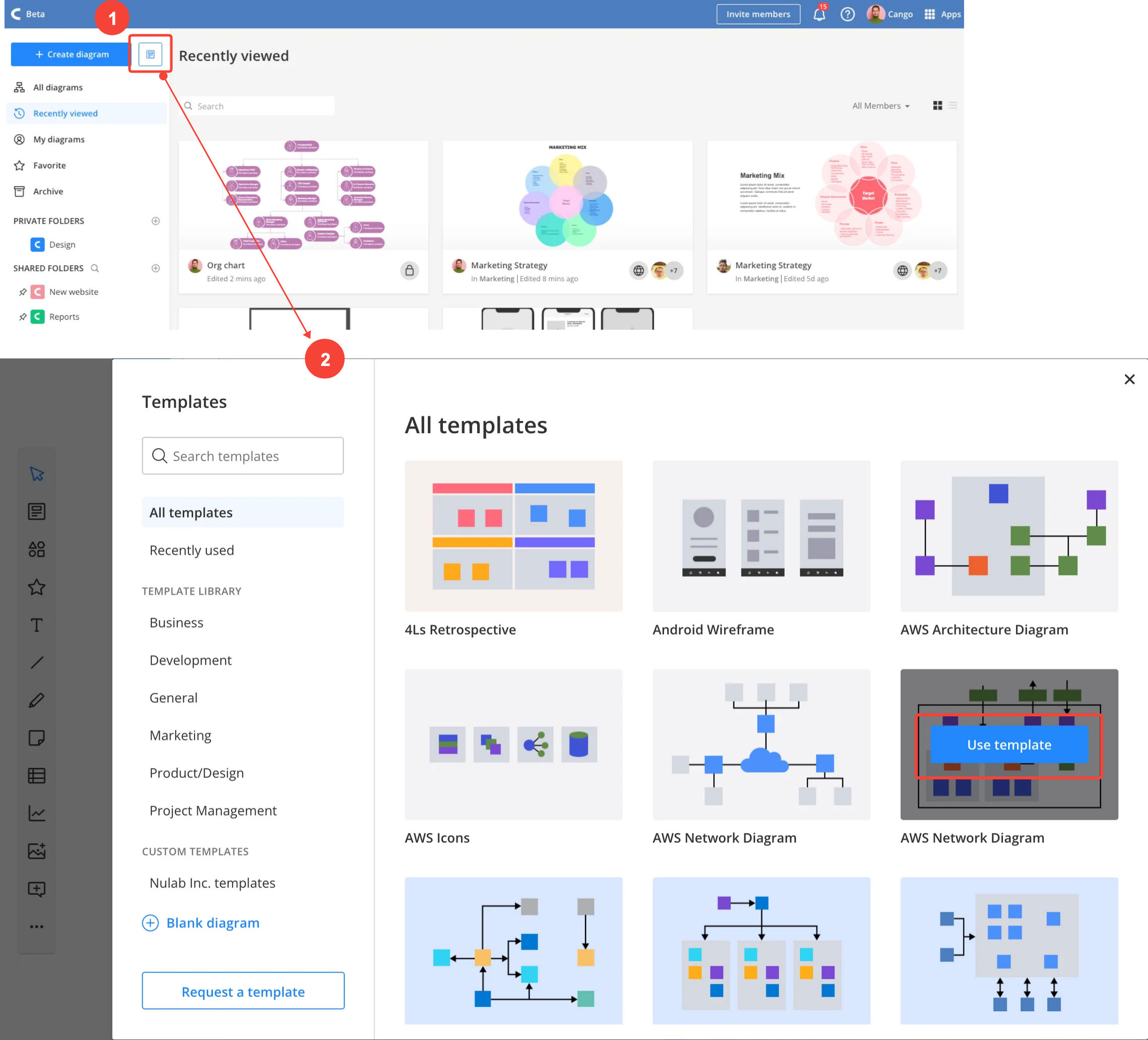 You can start your diagram by choosing templates from Cacoo.
On your Cacoo dashboard, hover over the + Create Diagram button and a Template icon will appear. Select the Template icon.
It will navigate you to the new diagram page with Template options. Hover over the template you want to start with and click Use Template.
Alternatively, to start from scratch, select + Blank Sheet

.
Method 2: Create a blank diagram directly

To create a diagram from scratch, on your Cacoo dashboard, select + Create Diagram. It will navigate you to a new diagram page.
Method 3: Create a blank diagram with "cacoo.new" in the address bar

Alternatively, if you want to quickly create a blank diagram, you can simply enter "cacoo.new" in the browser address bar, and it will directly navigate you to the create diagram page.
If you are participating in more than one organization, it will prompt you to select which organization you want to create the new diagram in. And you can select "Always create new diagrams in this space" to skip this selection dialog in future.
Useful tip!
This function is available to Cacoo users who have an existing Cacoo account. If you are not a user, please create a Cacoo account.

If you are not signed in to your Cacoo account, it will navigate you to the login page.
Naming your diagram

To name or update the name of your diagram, click on the diagram name or "New Diagram" on the top navigation and enter the diagram name.
After update the diagram name, press enter to apply changes.