Administrators or project administrators can personalize project themes with the theme options provided in the project settings.
To edit the project theme, go to the Project Settings > Themes. After the edit, click the Submit button to apply the changes.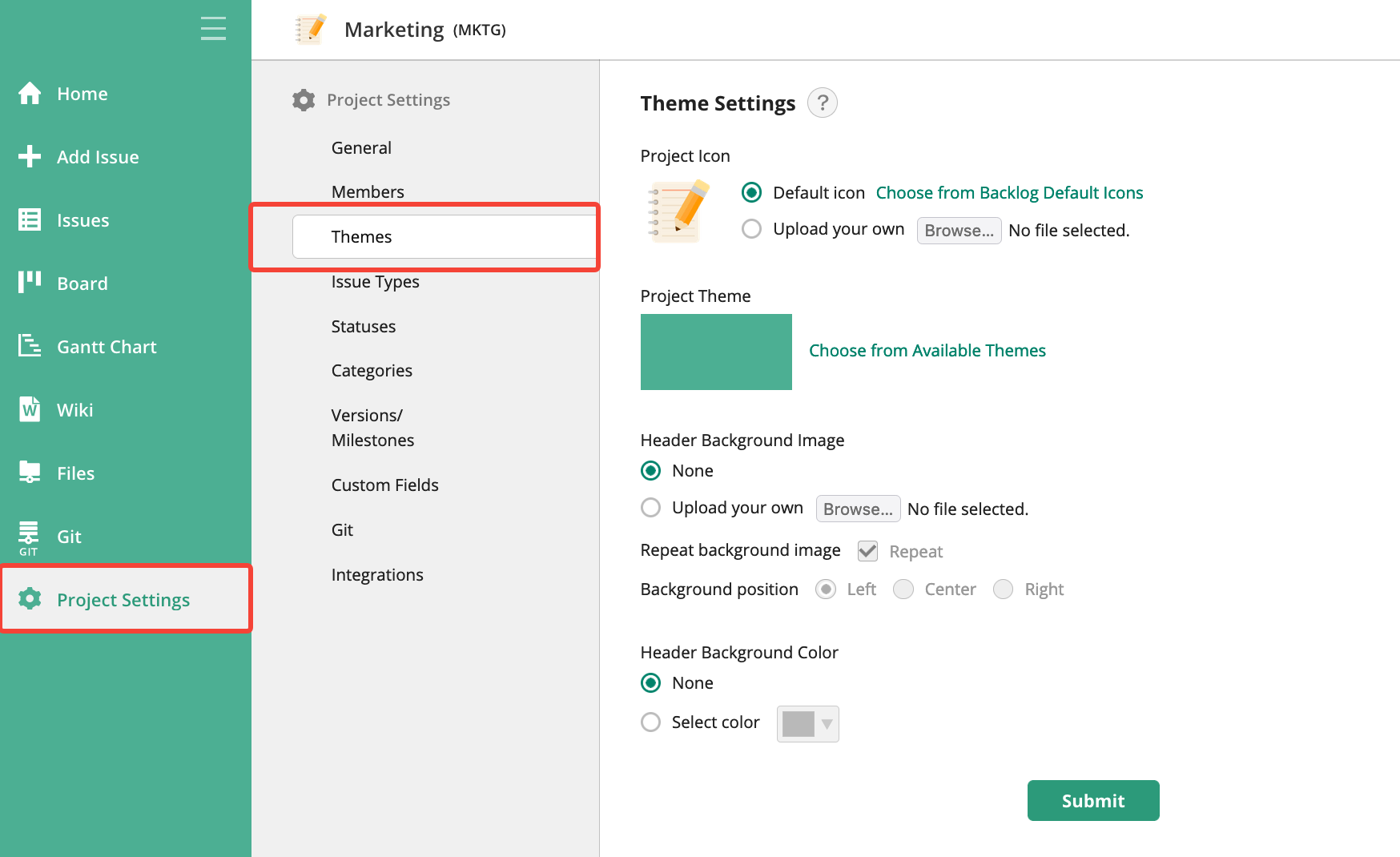 Theme settings
Settings that can be managed:
Project Icon


You can choose the icon from the Backlog default options or upload your own icon.



Project Theme
Choose the available theme color and design from the Backlog options.


Header Background Image



Set the project header background image by uploading your own image. You can further manage the background image by repeating the image or setting the position to left, center, or right.


*Backlog position setting only available when the "Repeat the background" option is off.


Header Background color


Set the project header background color to fills the header space behind your background image. You can enter a specific color code if you have dedicated color preference.




*The header color will not be visible for tiled backgrounds.