Each issue in Backlog represents a piece of work within a project. Issues help you stay organized, further collaborate with your project members, stay up-to-date on progress, and manage your timeline.
Create issue
To add an issue, from the project, click the + Add Issue button. Enter a subject & description, define your issue attributes (such as assignee, priority, and due date), and click Add.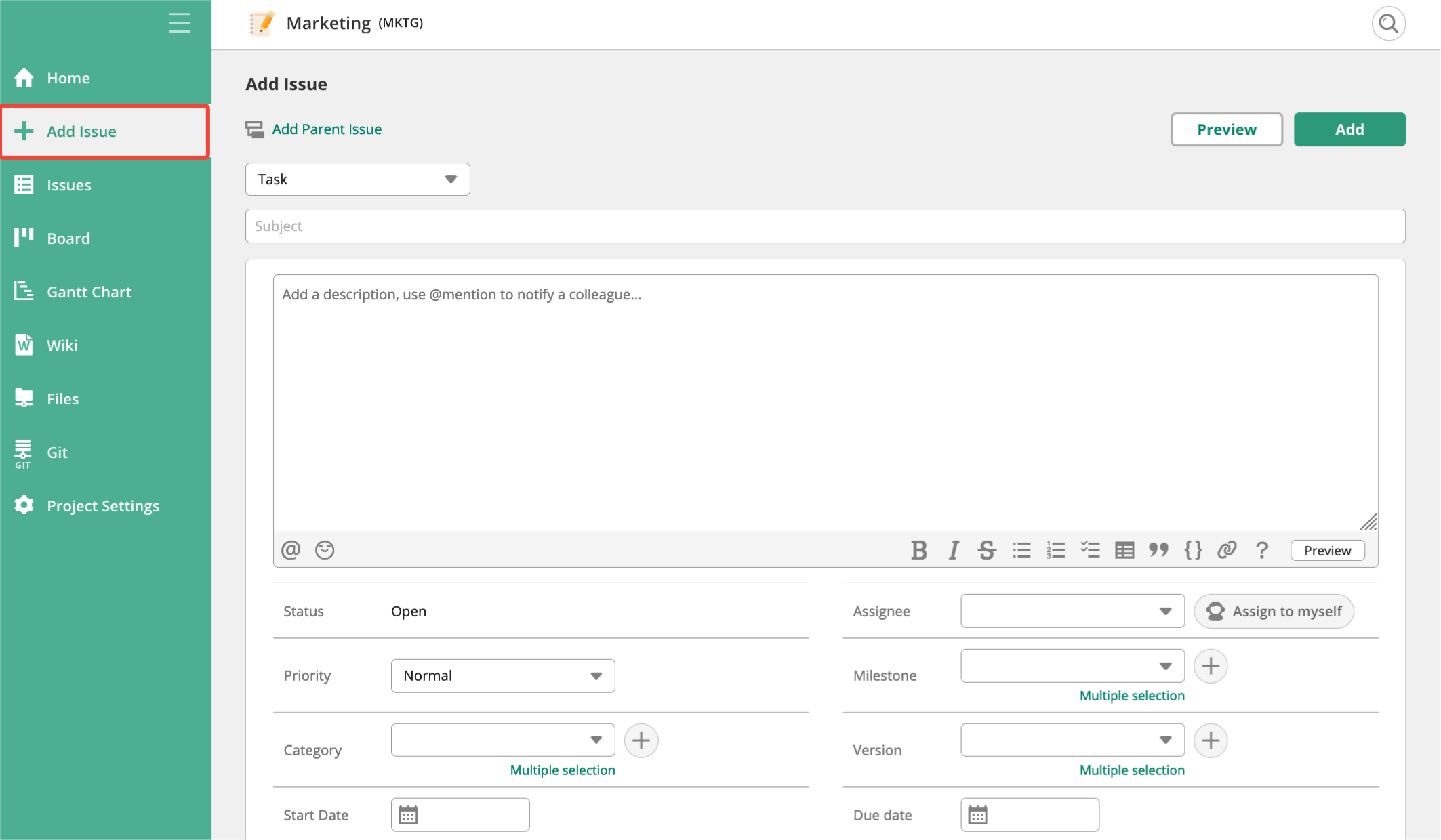 View and search for issues
On the project's issue page, you can view all the created issues within the project. You can also do a simple search with a search condition or a detailed search with the advanced search condition. The search results will filter by the attributes you define.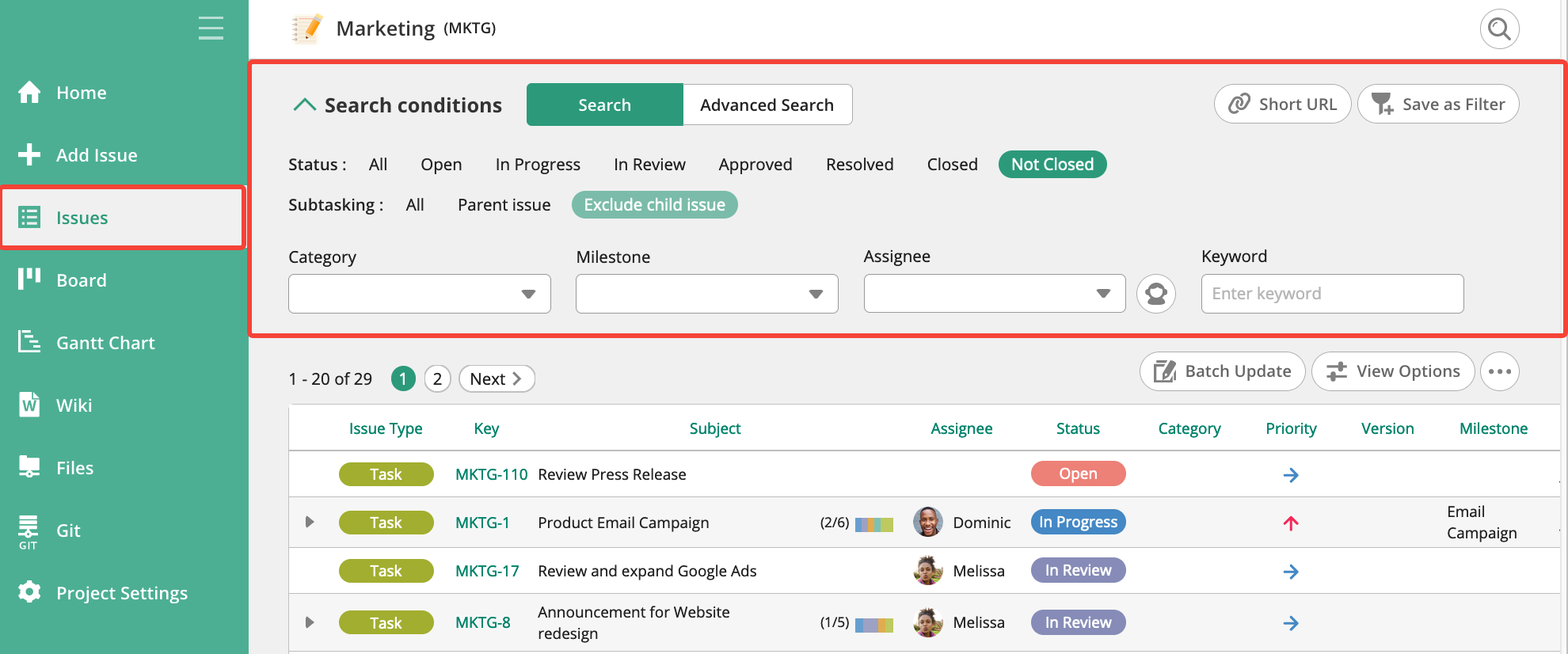 Collaboration
You and your project members can communicate and share information right on your issues to move each task forward.
Add Comments
Comments make it easy to track relevant discussions and decisions right in their corresponding issue.

Open an issue from your Projects, locate the comment field at the bottom of the page, click the field and input your comment. Select any teams or members to notify your comment to, and click Submit to save the comment.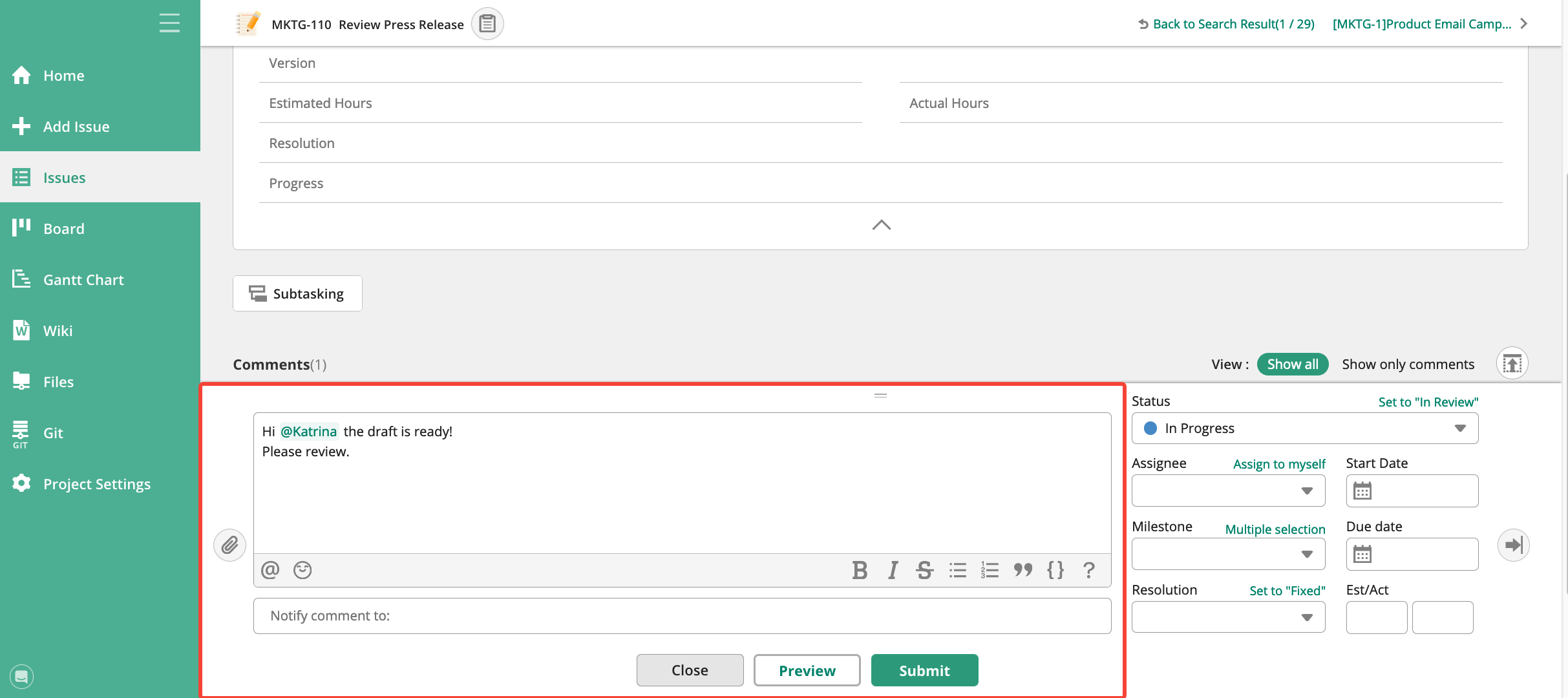 Useful tip!
When you
notify a user
using comments, their icon will appear under that comment. Icons will get a tick when the user reads the comment.