Slack integration on Backlog, will allow users to receive updates to Issues in real-time in Slack.
Did you know?
Only administrators or project administrators can set up the integration.
Setting up the integration
To add the integration, on the project settings, integration page, select Settings on Slack section.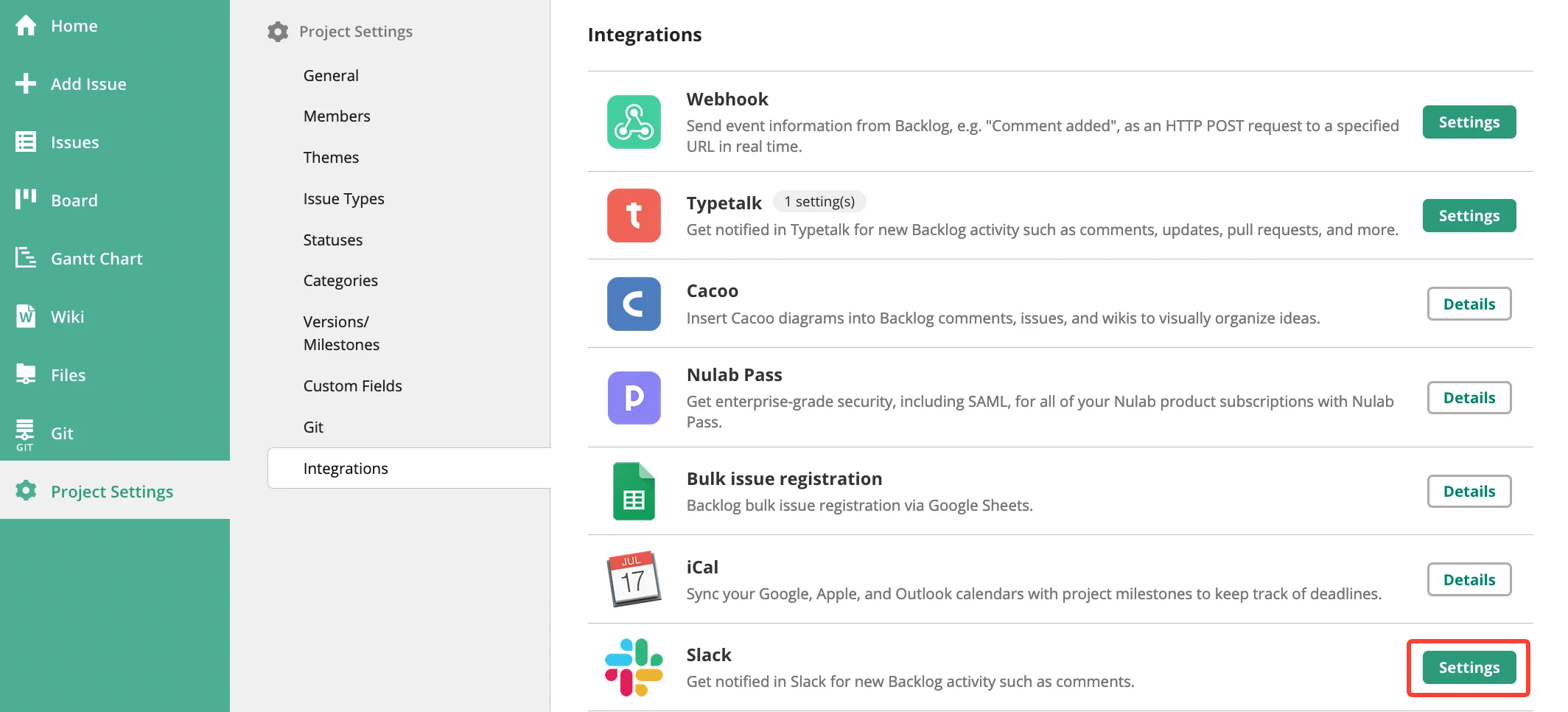 From the integrations list click Add Slack integration and the page for adding a Slack integration is shown.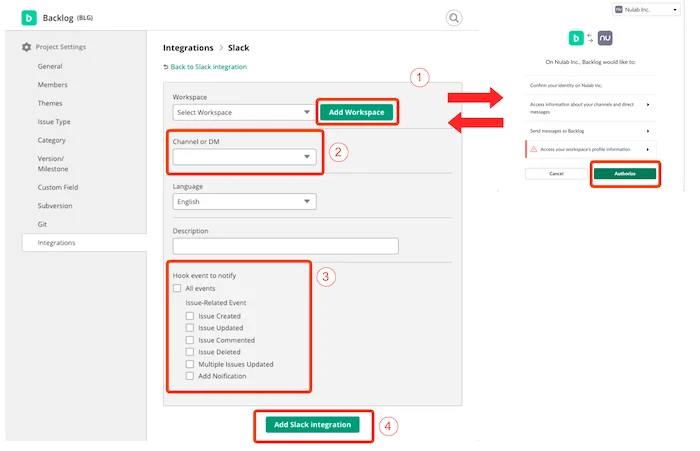 If it is your first integration, click

Add Workspace

and go through the authentication with Slack.

Select the Channel

you wish to send notifications to.

Select the types of events

you want to send notifications for.

Click

Add Slack integration

to save the integration settings.
"Language" is the language that the notifications will be sent in. "Description" can be used for describing the integration.
Edit the integration
To edit the integration settings, click on the Edit button from the integrated Slack on the settings page. After editing, click the Save button to apply the changes. If you wish to change the Workspace or Channel, please delete the current integration and create a new one.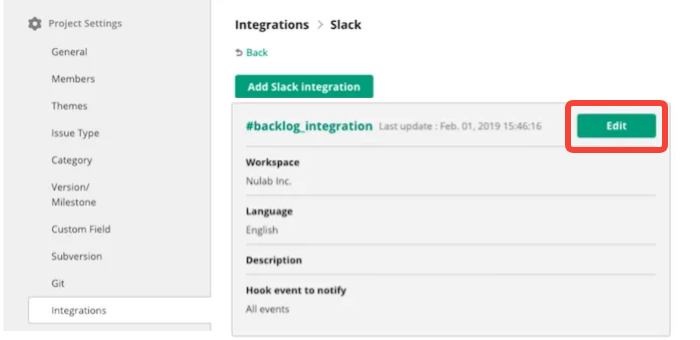 Delete the integration
To delete the integrated Slack, on the settings page, select Edit and scroll down to the bottom of the page and select the Delete button.