For easier access to files, you can perform a search of a project's Files shared folder and also share links to folders and files in it.
How to find files
At the Files page, use Find files to search for files.
Files can be searched by their updated date range, updated by who, and/or keyword(s) for the file or folder name.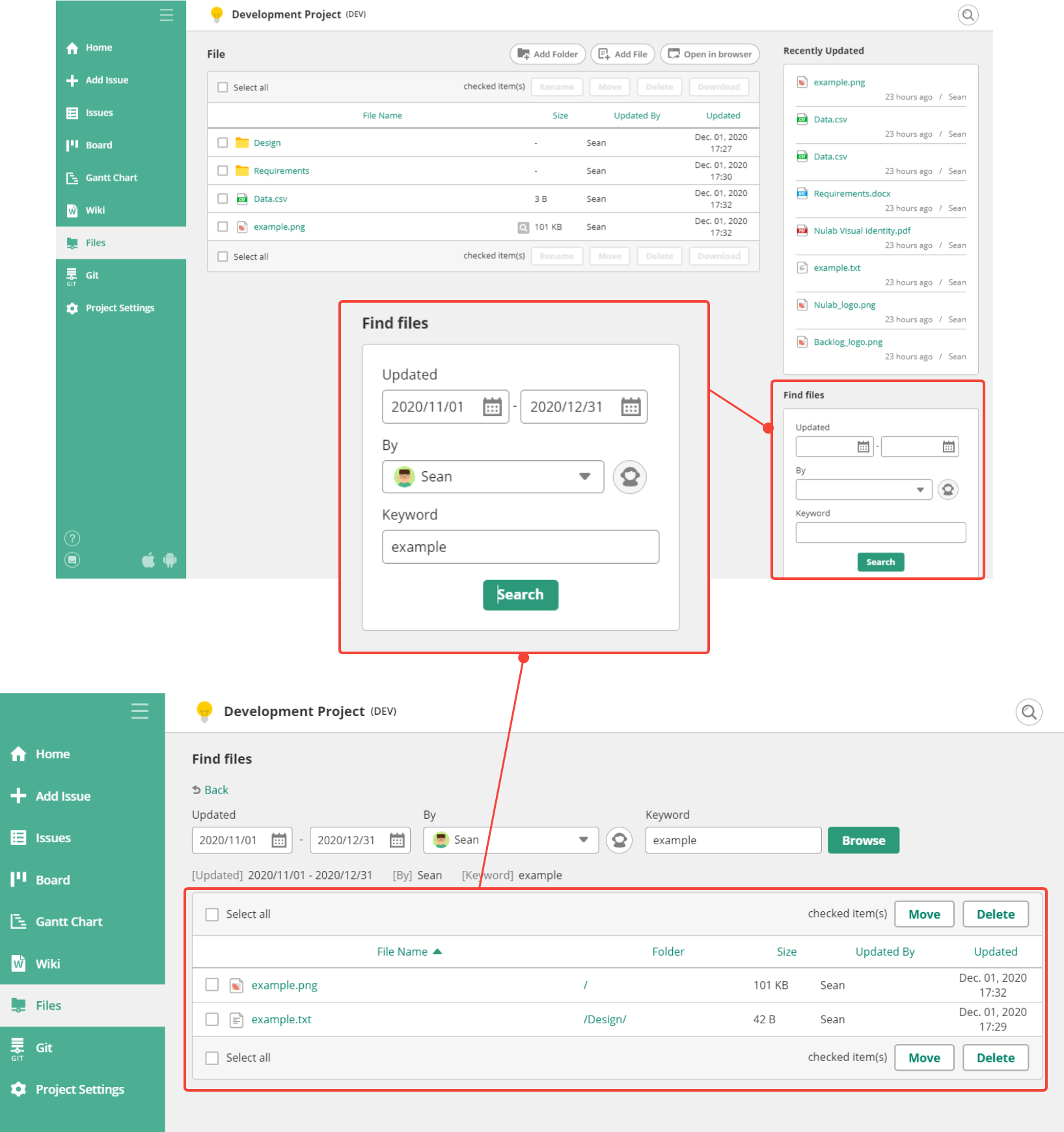 At the search results page, you can click on the file name to access the file, or check selected files to be moved or deleted.
Share link to file/folder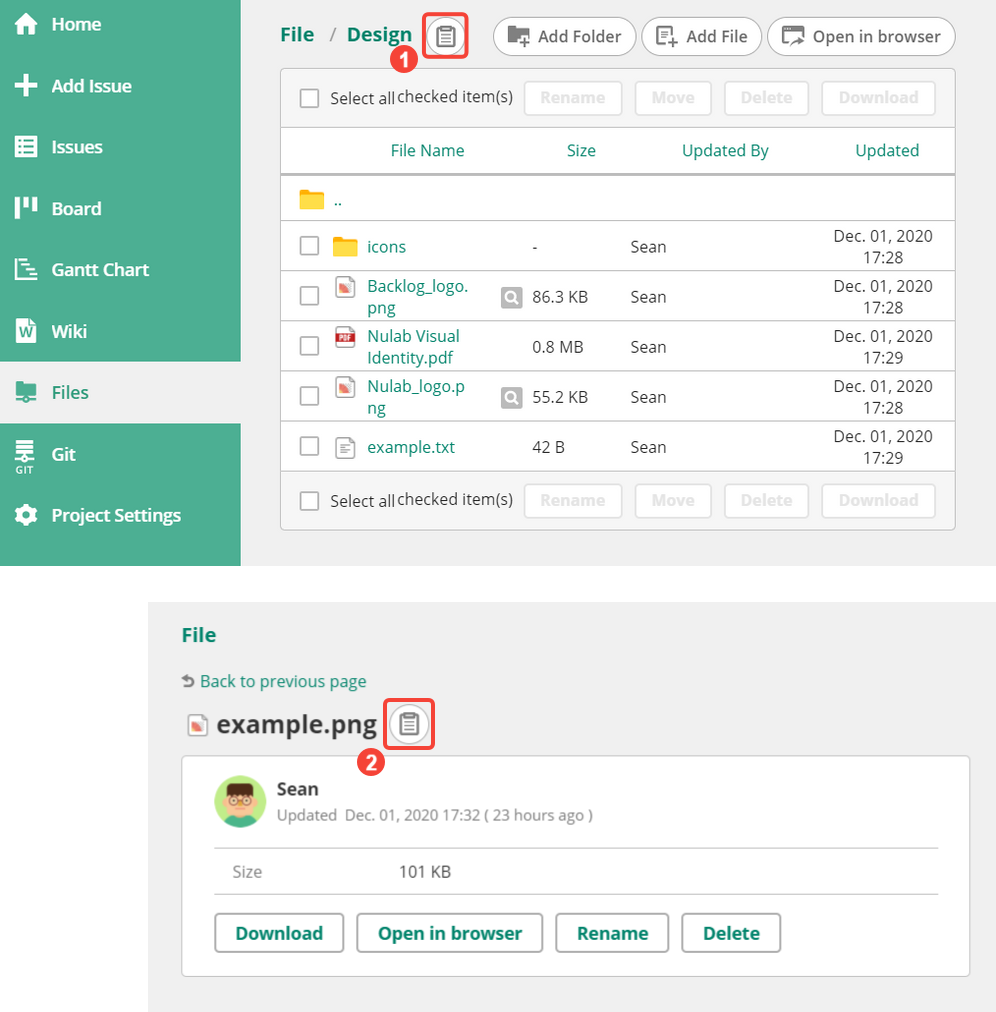 To share a link to a folder/file in Files, click on the clipboard icon to:
Copy short link to a folder

Copy short link to a file