Each project has a folder for sharing files that can be accessed by project members, including administrators and guest roles. Besides attaching files directly on the issue, members can easily share them via files and link the files or attachments to the issue.
With the Files function, you can easily manage your files such as group or move the files to a folder, rename the files or download them.
Useful tip!
It is more productive to manage documents or images in the project's files which multiple files can be easily downloaded on the File page. While documents or images that directly attach to the issue can be only downloaded by going to the individual issue.
Did you know?
There are file size limits for attaching files and images to Files pages. Please see
Compare plans
on the pricing page for more information.
How to access Files shared folder
You can access the project shared folder by clicking on Files at the project sidebar menu.
Alternatively, you can establish a connection to the shared folder via your local computer using WebDAV. For more information, see Manage files via Windows Explorer or Mac finder.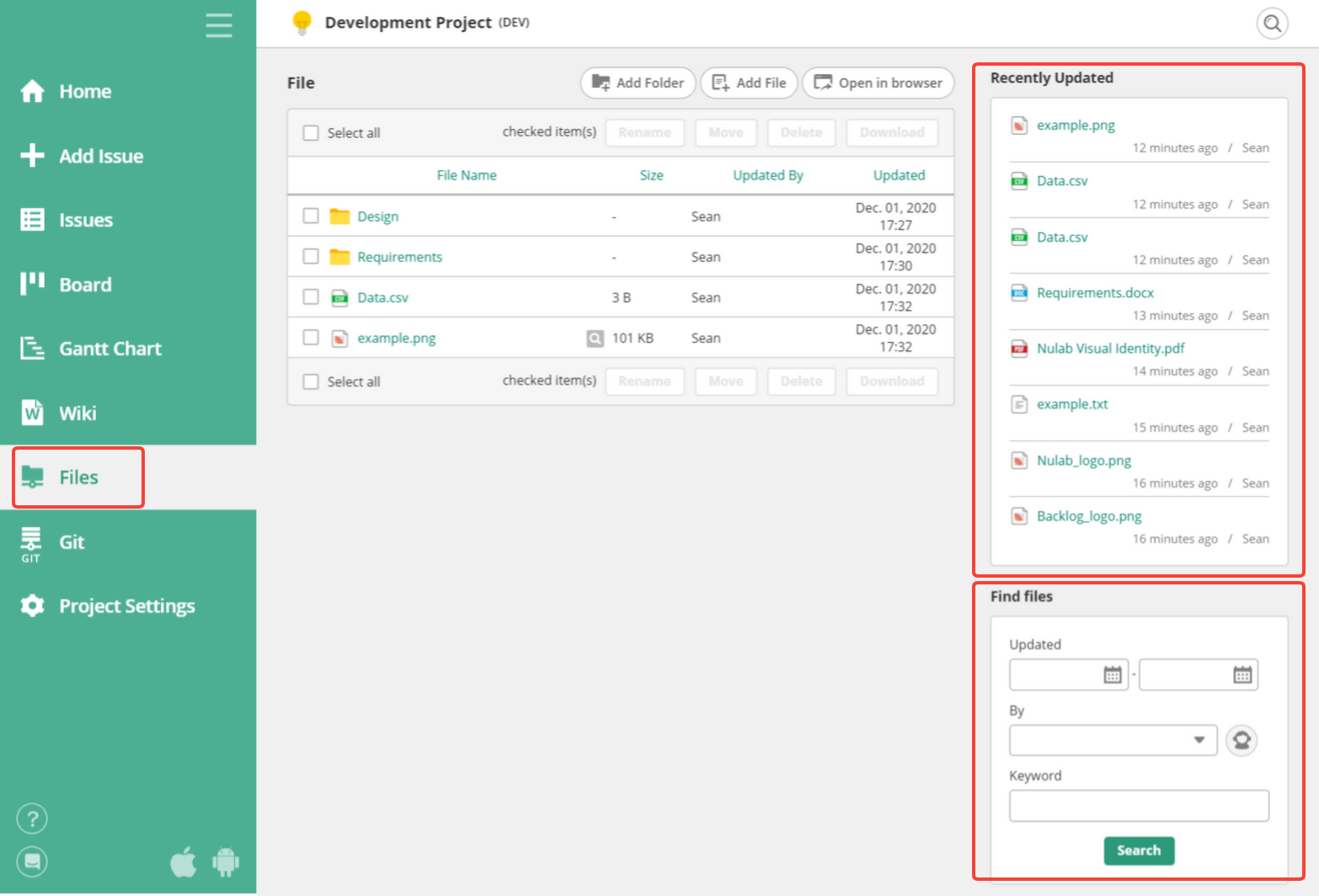 Did you know?
Members and guests who have been further restricted to "Add issues only" or "View only" do not have access to the Files shared folder. For more information, see the
Backlog user roles and restrictions
support article.
File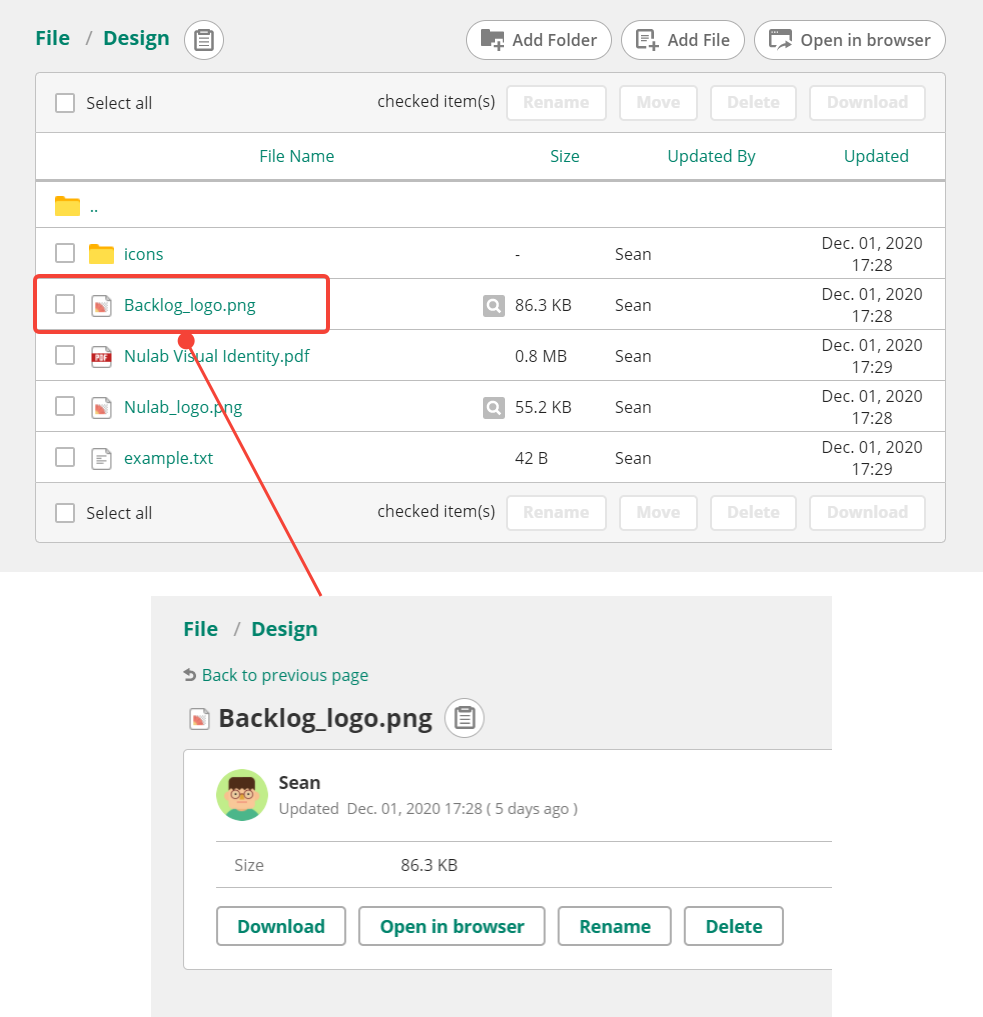 It displays all the added folders and files in the project, including information like file/folder name, file size, updated by which members, and updated date and time. You can also perform actions like add folders/files, rename, move, delete, or download.
Recently updated files
The Recently Updated section shows the 10 most recently updated files.
Find files
The Find files section allows you to search for files. For more information, see the Search and share files support article.