Issue notifications are typically sent to the assignee and other members who are listed in the "Notify comment to:" field. If you are not an assignee, you can still opt to receive in-app notifications by using the Watch function.
With Watch function, you can:
Bookmark issues for easy retrieval.

Get notified whenever any changes or updates are being made on the issue.

Access the issue easily and view its progress.
Overall, it works like a bookmark function where you can watch issues important to you and retrieve them easily through your watch list, and stay up-to-date on their progress.
How to Watch issue
On the registered issue page, click on the Watch icon. The Watch icon will transform colour (based on your project theme) after you click on it. To unwatch it, simply click Unwatch again.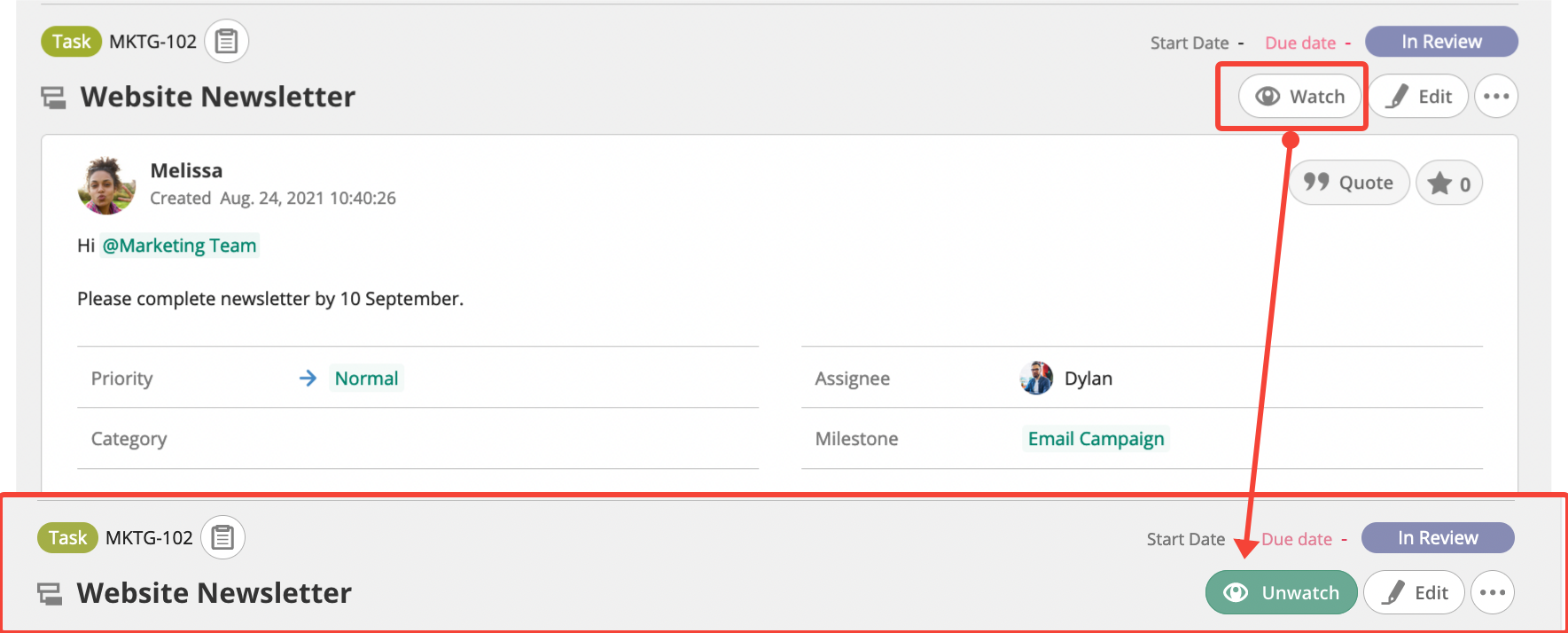 Watch in-app notifications
Whenever your watched issues have been updated, a small green dot will be displayed next to the Watch (eye) icon on the global navigation.

A red dot beside the issue icon means that there's an update to your watched issue and it has not been viewed yet. Once you have clicked and viewed the watched issue, the red dot will disappear.
Watch list
From the watch icon, you can also access all your watched issues. You can add a note from the list or unwatch the issue from there.

"Add a note" function works as a personal note or reminder to each of your watched issues, and it is not visible to others.