By linking versions and milestones for issues, added Versions/Milestones will help to grasp the upcoming versions and release plans.
How does it work?
Milestones act as a forecast timeline that helps you and your team focus on the major project progress or tasks you want to achieve.
Once you have achieved a milestone, it will be released. The "released milestone" then acts as a Version in Backlog. This helps you track the changes you have made for the "released milestone".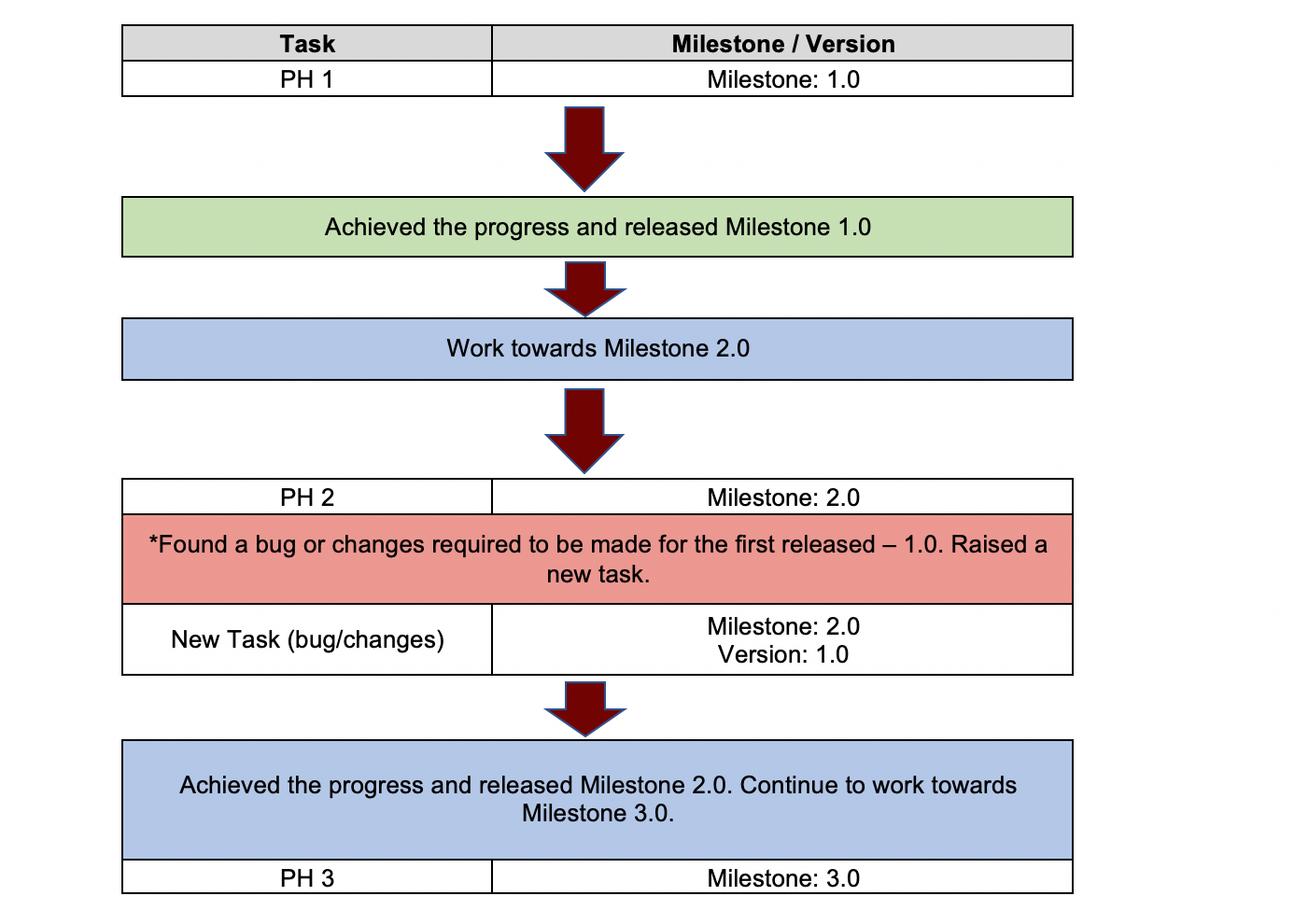 As above, major tasks have been broken down into smaller parts and have been forecast with 3 milestones - 1.0, 2.0 & 3.0.
Once members have completed the PH 1 tasks, Milestone 1.0 is achieved and released. After releasing 1.0, members will continue to work towards Milestone 2.0. When there are changes or improvements to be made for the first release - 1.0 within Milestone 2.0 progress stage, a new task can be added.
While changes or improvements occur in the current Milestone, they are related to the first released version (Version 1.0), therefore the task attributes are added as Milestone: 2.0 & Version: 1.0.
Add versions/milestones
To add a new version or milestones, on the Project Settings, Version/Milestone tab, select the Add Version / Milestone button.

On the registration page, enter the version or milestone name. You can also further set the start and due date for the milestone. A short description can be added to help the members to understand the milestone release. Once the details have been added, click the Submit button to save.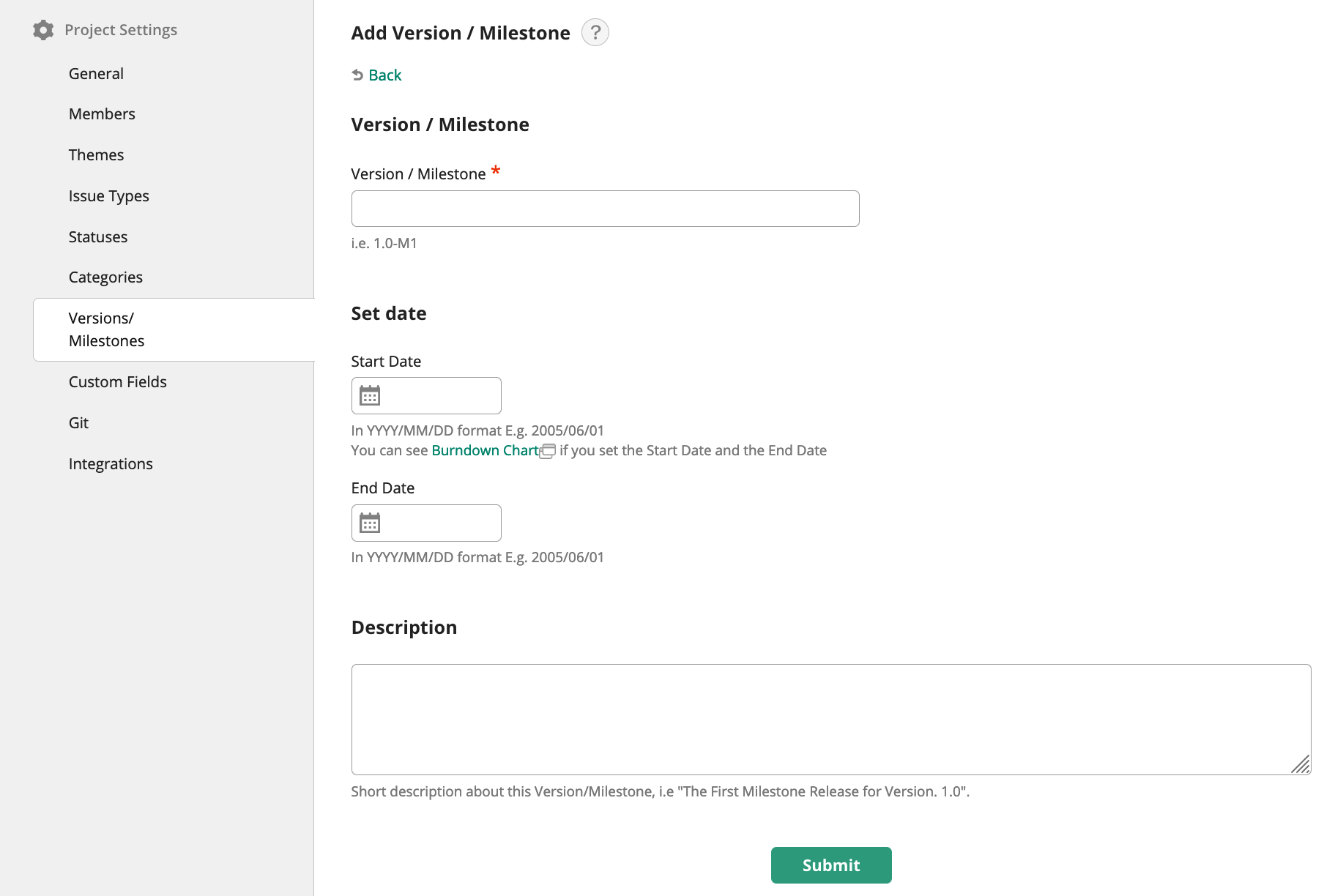 Useful tip!
To reflect milestone status on the Burndown Chart, you must set a start date and due date. Burndown Chart will be displayed on the Project Home page.
Edit version/milestone
To edit a version or milestones details, select the version/milestone you wish to edit from the list, which will redirect you to the editing page. Once complete the editing, click Submit button to apply the changes.

Useful tip!
Y
ou can hide the selected version/milestone from the "Project Home" page by checking the "Not shown on Project Home" box on the editing page. You can use this option when a certain milestone/version has been completed or is no longer available