Multiple users can access a diagram and edit it simultaneously. When you edit a diagram with others:
User icons will appear on the sheet tabs to show which sheets other users are working on in real time.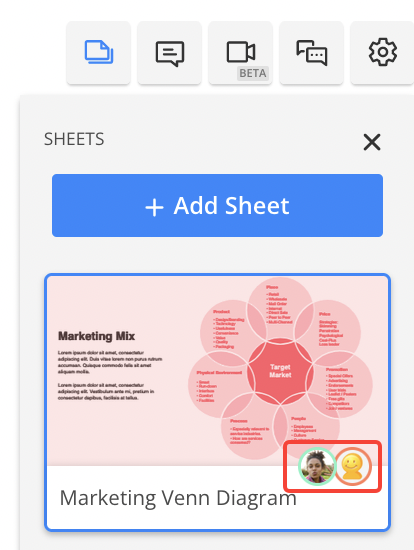 Objects that are being edited will highlight with the collaborators' icon and color.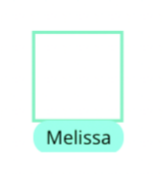 Live Cursor
You can share your cursor's position and see others cursors in real-time. The cursor and user's name will appear as below.

Enable or disable Live Cursor
Enabling or disabling Live Cursor option will display when there is users accessing the diagram for real-time collaboration.
This option will be displayed on the top of the right-hand side on the top navigation area. You can enable or disable by clicking Show (or Hide) collaborator's cursor.

If you disable your Live Cursor, you will stop:
Sharing your cursor's position with others.

Seeing other user's cursor position.