Two-factor authentication (also known as 2-step verification or 2FA) adds an extra layer of security to your account by requiring a verification code at the time you log in.
How it works:
Every time you log into your Nulab Account, you'll be asked to enter a verification code along with your password.

You'll receive a verification code via the types of verification methods you have selected.

Enter the code on the Nulab Account login page along with your password, and you will be able to access your account.
Get started with two-factor authentication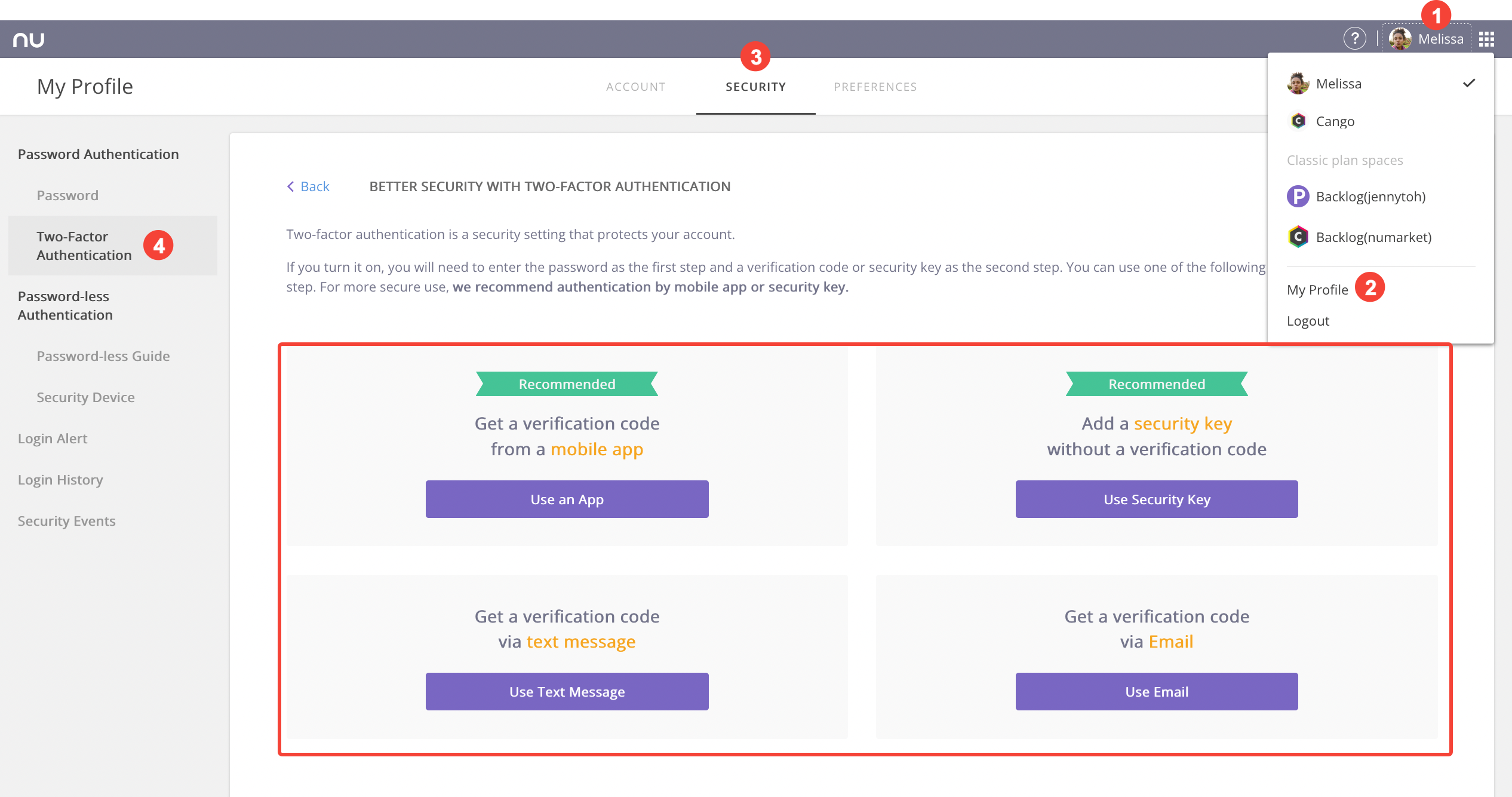 Click on your organization/profile icon in the global navigation.

Select

My Profile

.

Click on the

Security

tab.

Click on the

Two-Factor Authentication

link in the left-hand menu and click

Start Two-Factor Authentication

.

You may choose the preferred type of authentication.
Verify via the mobile app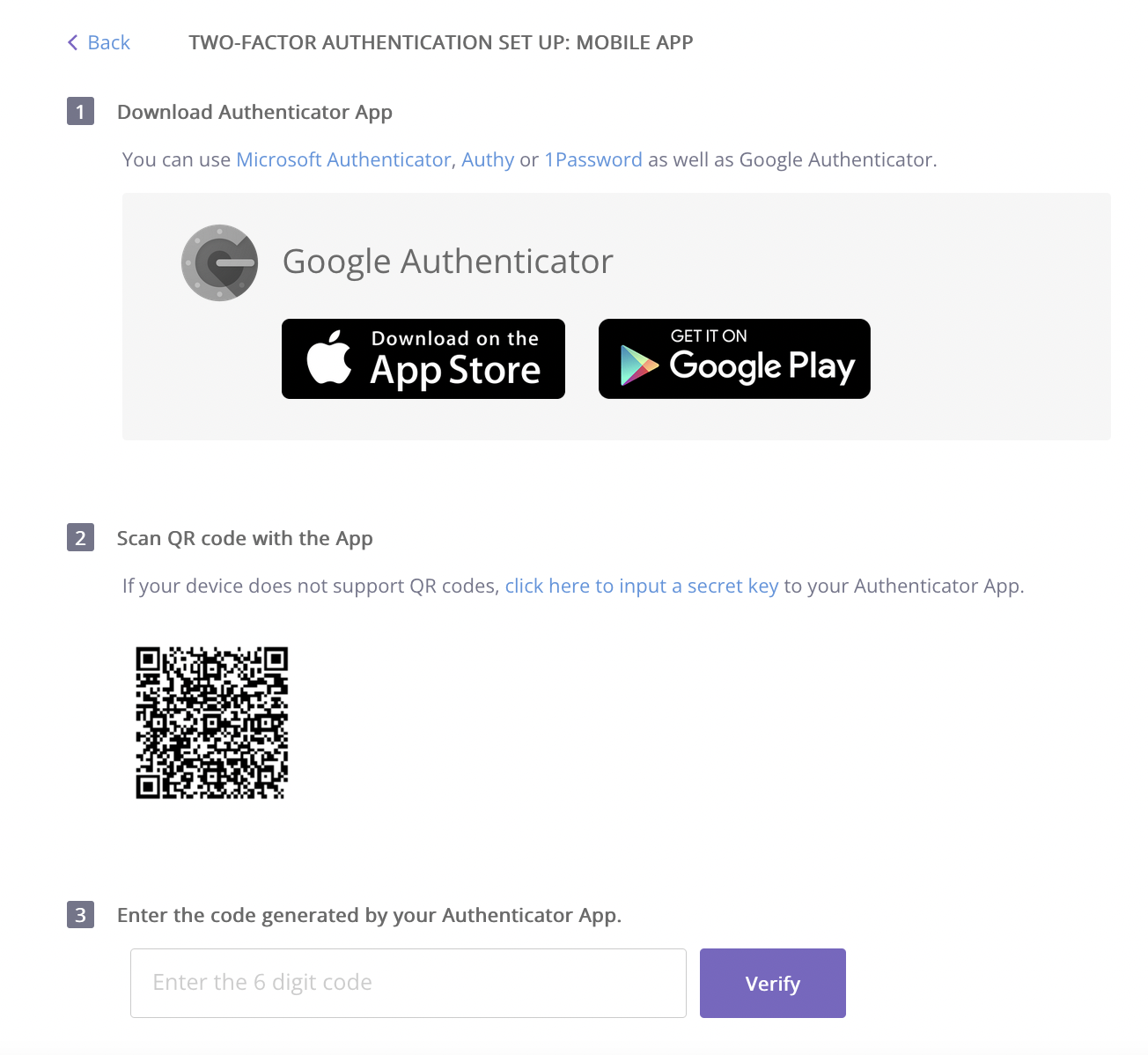 To get a verification code from the mobile app:
Click

Use an App

.

Download an authenticator app. We recommend the applications below.
Scan the QR code with the App.
Enter the verification code generated by the authenticator app and click
Verify
. This will enable two-factor authentication on your account.
Useful tip!
Authenticator apps generate valid codes even when your device has no service or data connectivity.
Verify via Security Key
The security key is an authentication method with a USB type.
Select Add Security Key for Two-Factor Authentication and follow the setup instructions.
Verify via text message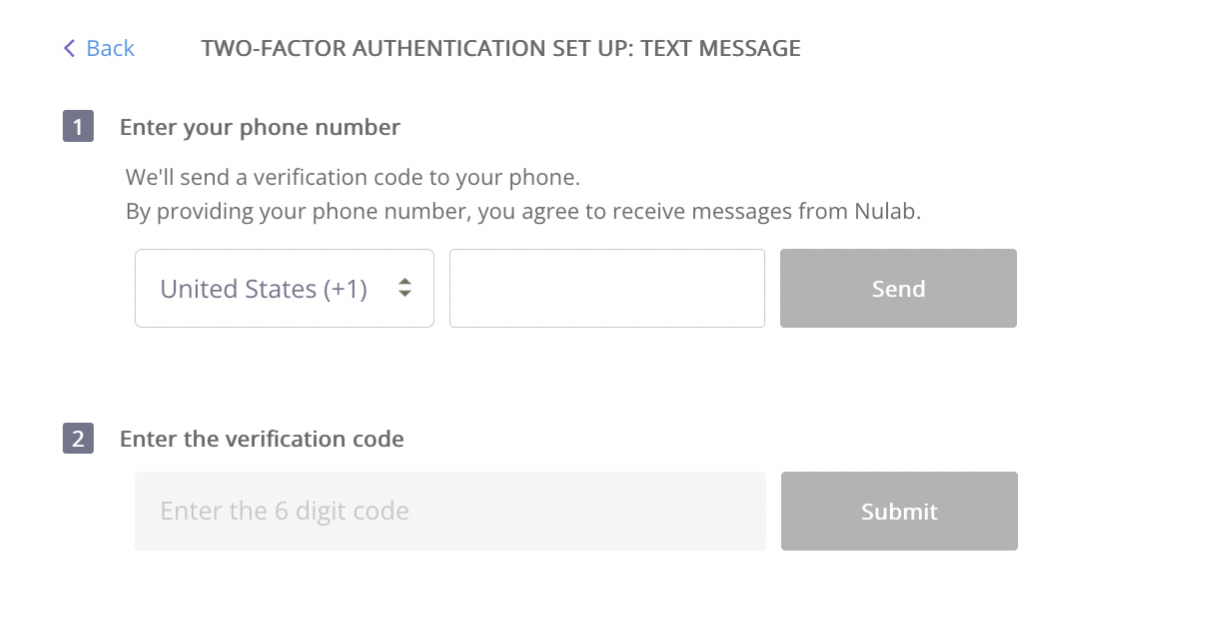 Click

Use Text Message

.

Enter your mobile phone number and click

Send

.

Enter the

verification code

that you receive and click

Submit

.
Do you know?
Standard messaging rates apply.
Verify via email

Click

Use Email

.

Click

Enable

to allow the verification code to be sent to the registered email address.
Generate backup codes
Backup codes should be generated and will help you get access to your account in case you lose access to your two-factor authentication verification. You can easily generate the backup codes on the two-factor authentication settings page, and it will provide a list of 10 codes. You can download or print it out and save it somewhere that is secure and easily retrieved by you.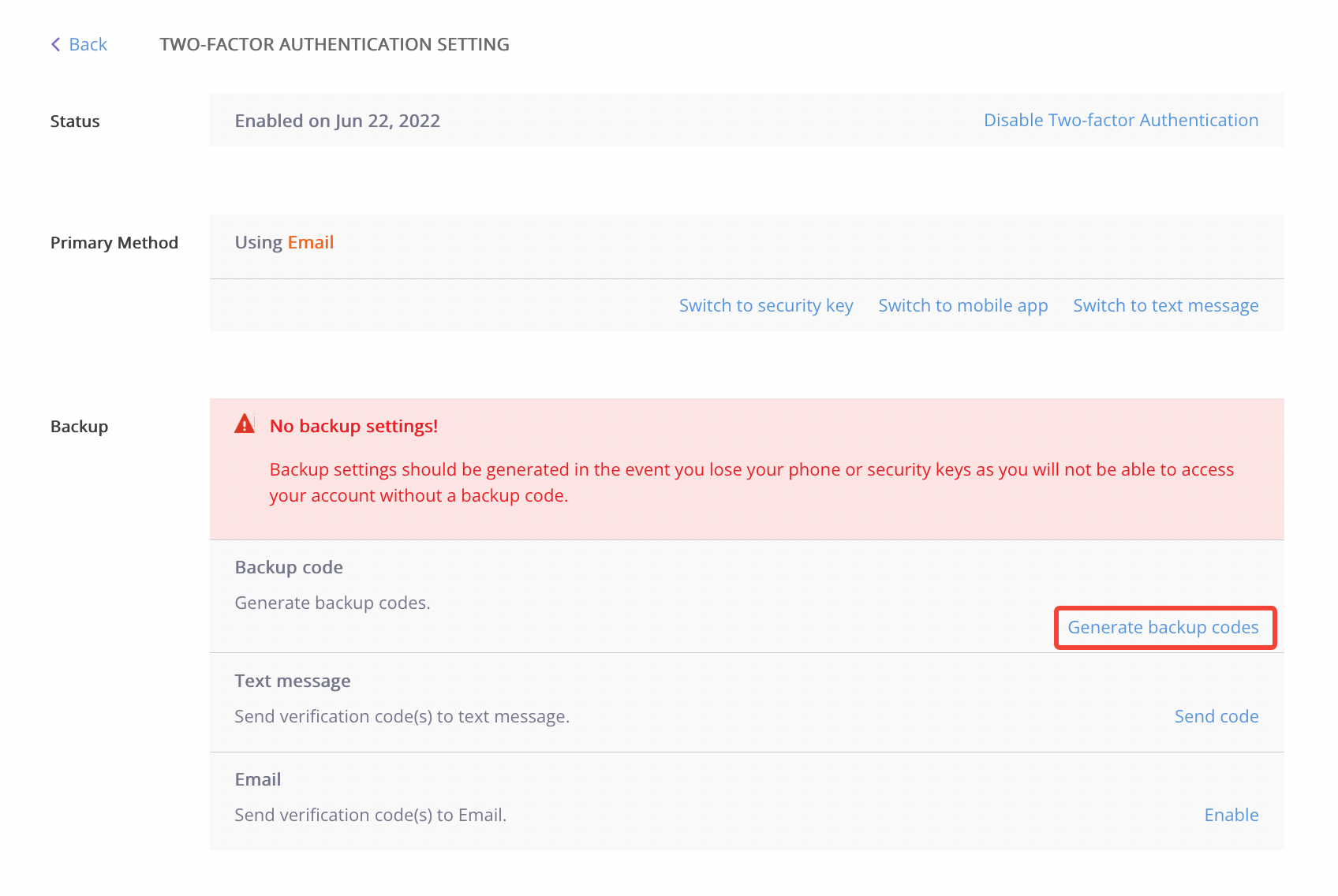 On the two-factor authentication security settings page, select

TFA Settings

.

Click

Generate backup codes

in the Backup code section.

A list of 10 backup codes will generate. We recommend downloading or printing a copy of your backups and storing them in a safe place.
Do you know?
Each backup code can only be used once. Generating a new set of backup codes wil make the old ones expire.
Disable two-factor authentication

On the two-factor authentication security settings page, select

TFA Settings

.

Click

Disable Two-factor Authentication

on the status section.

Click

Disable

on the popup to confirm you would like to disable two-factor authentication.