You can reset or change your Nulab Account password at any time. To protect your Nulab Account, weak passwords are alerted when you're signing up for a new Nulab Account or resetting your Nulab Account password.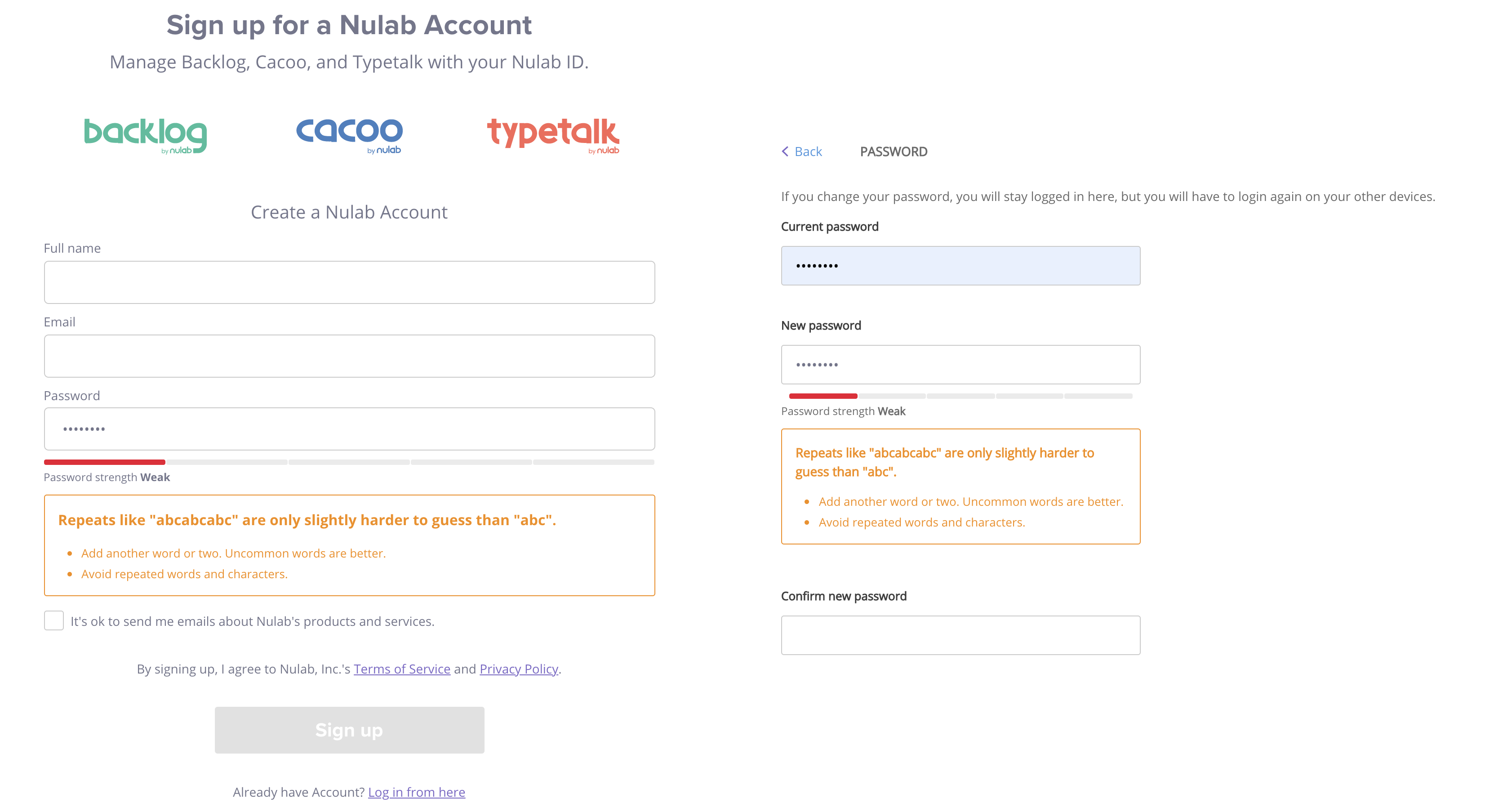 A strong password is at least 12 characters long including a mix of numbers, special characters, and both upper- and lowercase letters.
Password restrictions
When signing up for a new Nulab Account or resetting your current Nulab Account password, the following types of passwords will be rejected.
Commonly used passwords

Words in the dictionary, or repetitive and ordered characters that are easy to guess

Passwords detected to have been leaked in the past by other services
Changing password
To change your current Nulab Account password,
Click on the organization icon from the global navigation and select

My Profile.



On the profile settings page, select

Security > Password > Change Password.


Enter your current password and the new password

you would like to use, and click the

Update button.


Resetting password
If you forget your password, follow the steps to reset your password.
Go to the

Password Reminder/Reset Password

page.

Enter your

Nulab Account email address,

and select

Send Email

.

A reset password email will be sent to you. Click

Reset Password from the email and follow the on-screen instructions to set a new password.