Organization administrators can access to the activity logs in Typetalk.
How to access activity logs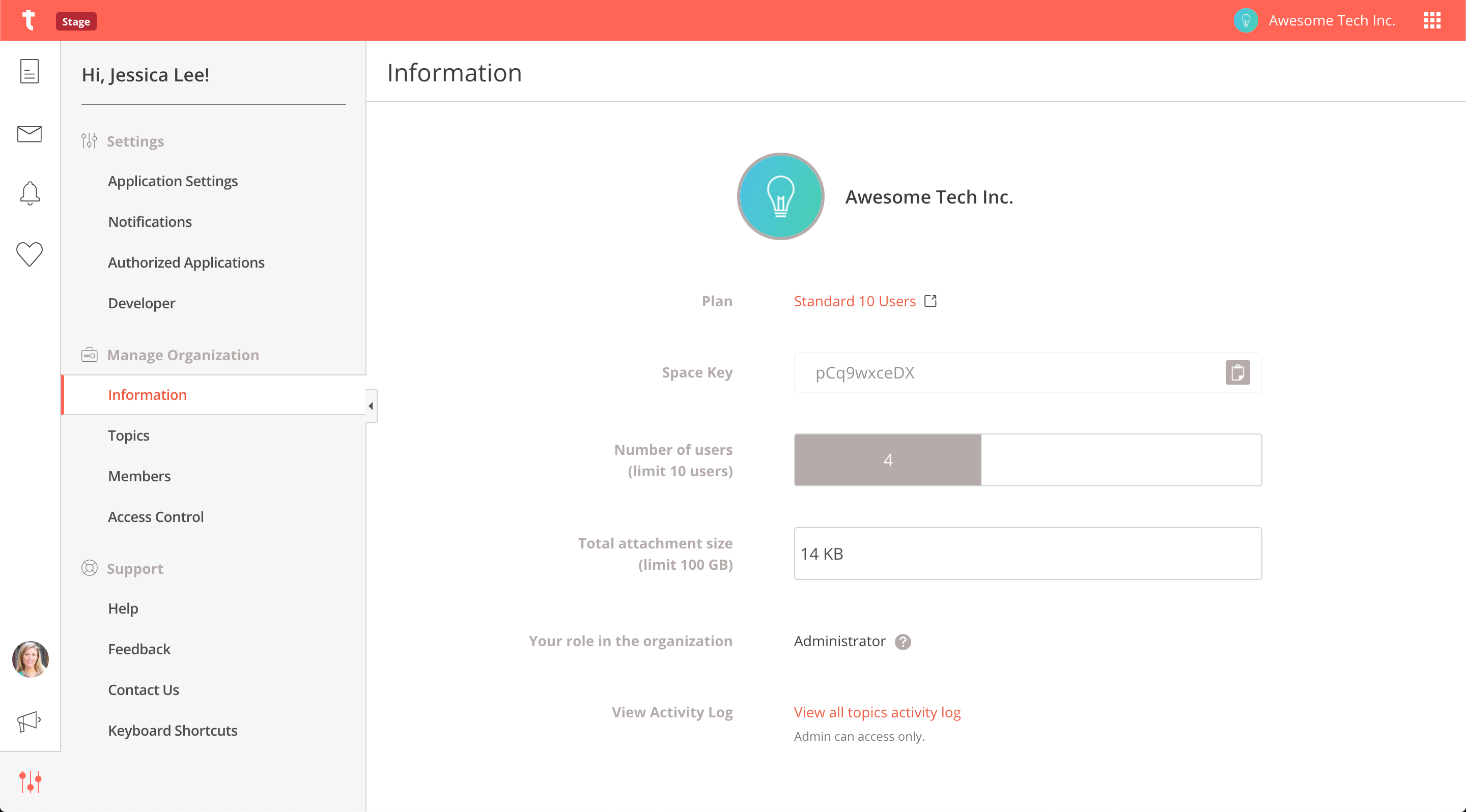 Please select your organization from the global bar and click the settings icon. Then, click "Information". Then, click "View all topics activity log".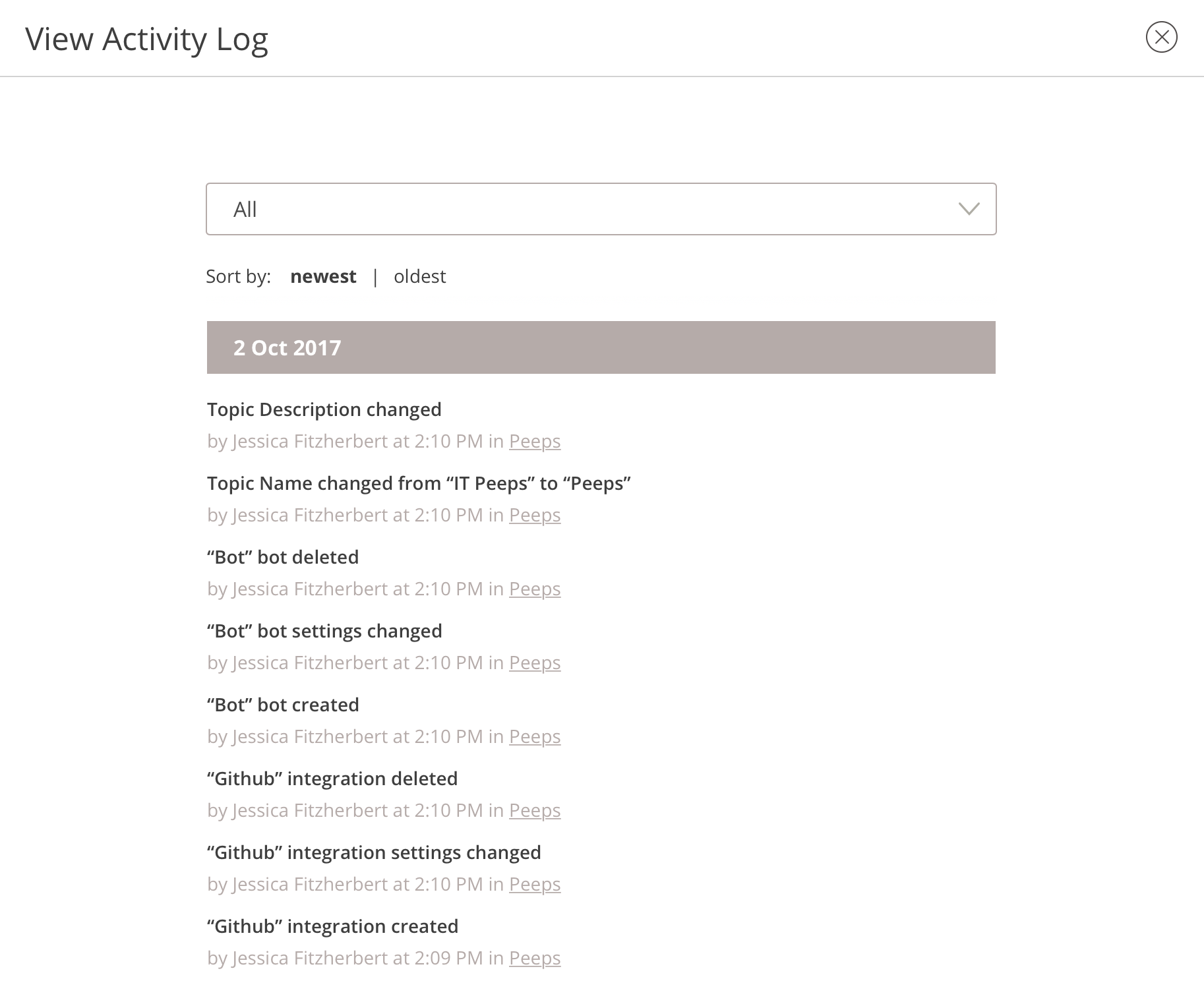 Activity Log
We currently provide the following activity logs.
Topic
Create topic

Delete topic

Update topic name

Update topic description

Add members

Remove members

Add bot

Update bot settings

Delete bot

Add integration

Update integration settings

Delete integration
Activity logs are currently only available to users on the paid Standard plan.