To use Typetalk with your colleagues and team members, the Organization needs to be created. The Organization is managed within Nulab Account. When an organization's administrator invites a member, that person will join the organization. Multiple members can be managed together by creating teams, too. An account can belong to multiple organizations.
Topics in Typetalk are created in the organization. Only the members in the organization can join the topics. For example, the users who do not belong to the Joe Tech Inc. organization cannot join the Joe Tech Inc. organization's topics.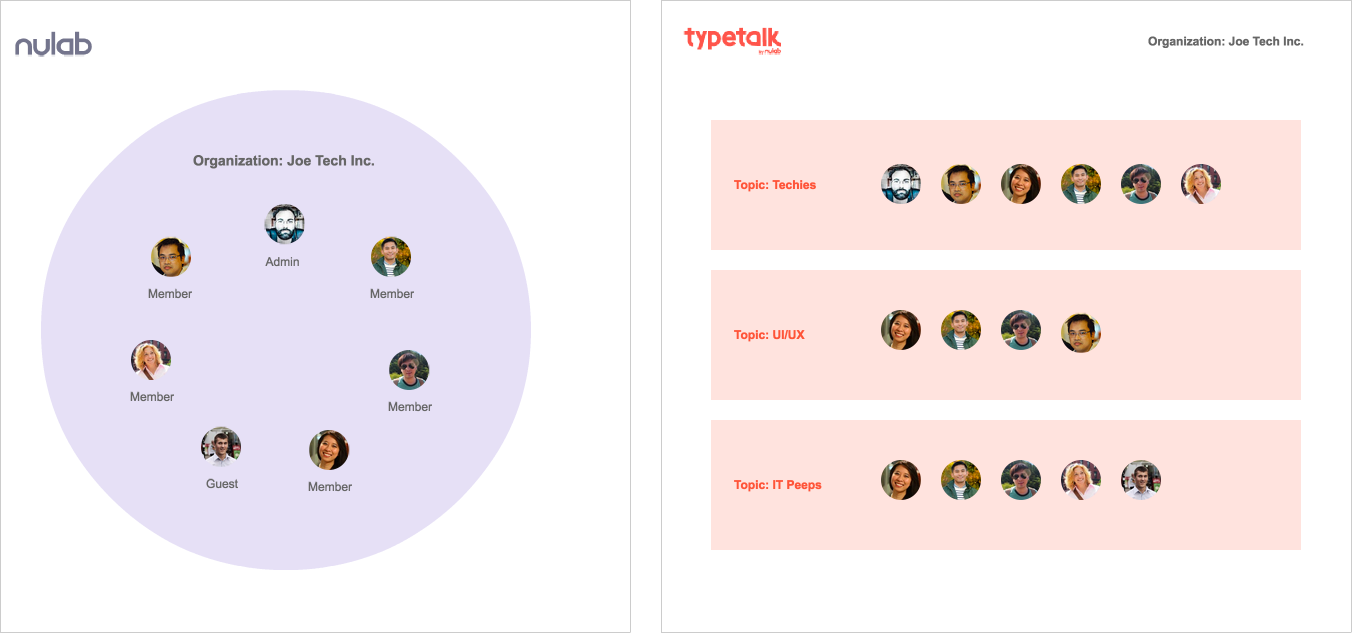 The functions each user is accessible is controlled by the member's role in the organization. Please refer to here for details.
At the same time the organization is created, you need to choose a plan. The functions you can use vary depending on the plan. Please see here for details.
If your organization uses the Cacoo Team plan or a Backlog plan (excluding Legacy plan), the members and payments can be managed together with Cacoo and Backlog in the Nulab Account. Start using Typetalk without extra work for the administrators.