The global navigation is located at the top of all pages of your Backlog Space. You can access certain functions and features quickly from there, such as dashboard, projects, quick add issue or project, and even your personal and organization settings.

Below are the functions that can be accessed from the global navigation.
Dashboard
It will navigate you back to the dashboard page.
Projects
It helps you quickly navigate to all the projects you currently participate in.
Recently Viewed
Check out your recently viewed issues and wikis.
Filters
Access to your saved filters from the issue list or boards. You can also Rename or Delete the saved search conditions from the filters list.
+ Issue / Project / User
Clicking the + add button allows you to quickly add an issue, project, or user.

Did you know?
The functions may reflect differently depending on
user roles and privileges
. Administrators have full access. Therefore they will have all 3 functions reflected from the + selection.
Upgrade
Only administrators can see the upgrade icon. The upgrade button will navigate the administrators to the organization's subscription page.
Search this space box
Enter the keyword to search through issue, wiki, files, pull request or members across the space.
… More functions
To search members within the Backlog space and search issues across the projects.
Watch issue (eye icon)
All your watched issue will be listed here. You can get a in-app notification on here when there're any update on the watched issues. You can aslo quickly access them, add a note or unwatched them from the list.
In-app notification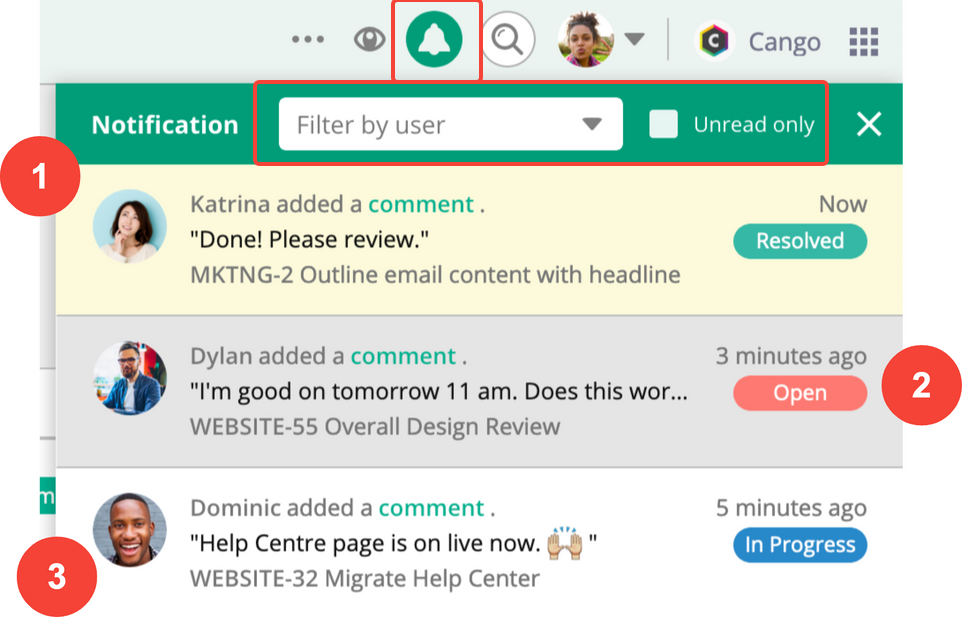 By default, you will be receiving Backlog in-app notification when a member:
Notify you in a comment.

Notify you about the issue while creating the issue.

Added you to a project.

Assign an issue to you.
To check on the notifications you received in Backlog, click on the notification icon on the global navigation. A list of notifications summary will display. When clicking on the associated notification, it will redirect you to the designated page.
The notification background will indicate the status of the notification.
Yellow:

New notification

Grey:

Notification read.

White:

Notification has not been read or checked.
Besides that, you can also filter your notification view by user or by Unread only.
? Help
This will open a help panel that helps you to get more resources and learn more about Backlog.
Profile icon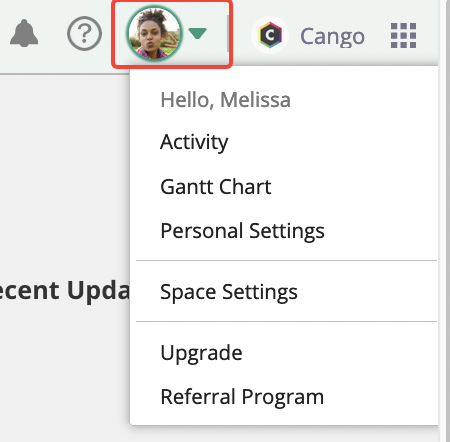 Profile icon enables you to access Activity, Gantt Chart, and Personal Settings on Backlog. Administrators have additional access to the Space Settings and Upgrade options.
Organization icon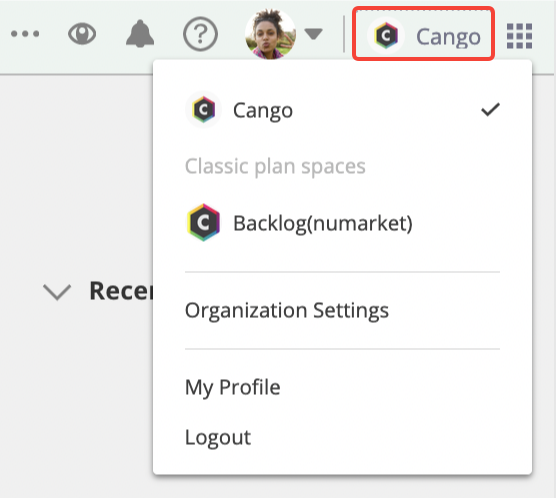 The organization icon enables you access to different Backlog spaces, organization settings, your account profile, and log out of your account from Backlog.
App menu icon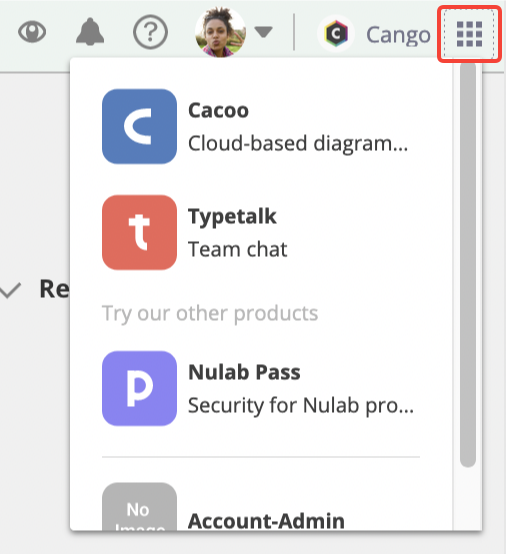 The app menu will help you to switch from one Nulab app to another.