How to search wiki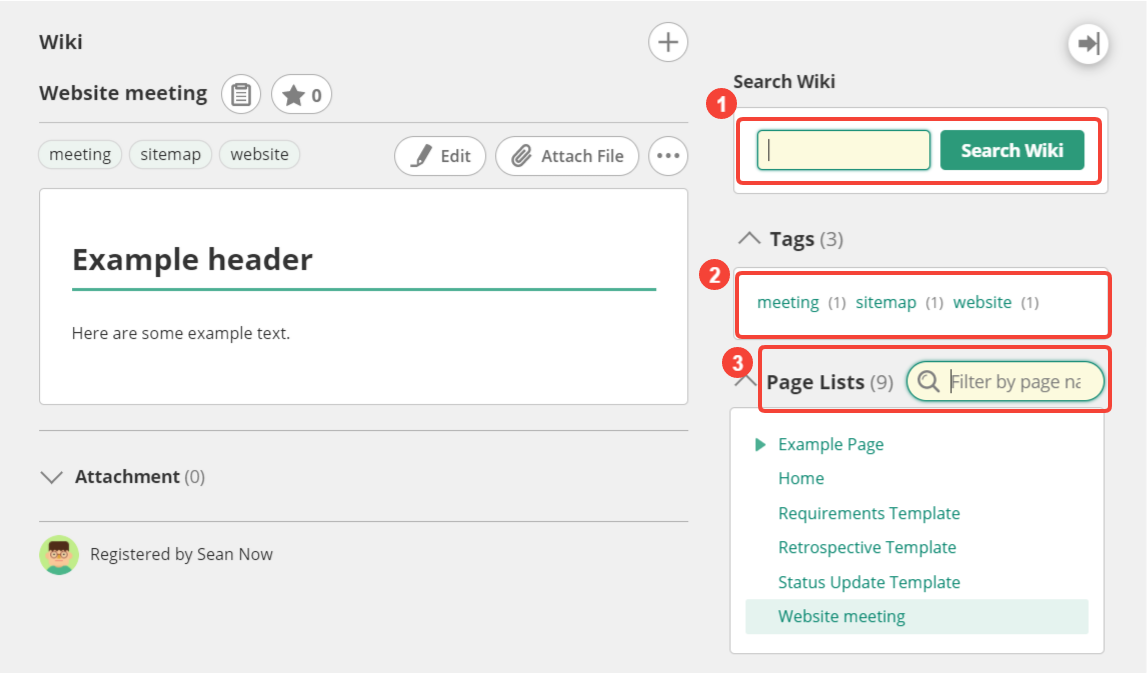 You can perform a search of wiki pages in the following ways:
Keyword search


Search wiki by entering keywords in the search field at the wiki sidebar.
Tag search
Search wiki by clicking on the tags to retrieve tagged pages.


Filter page name
Search for a wiki page by filtering the list of page names.
Sort wiki search results
Wiki search via keywords or tag will return a list of wiki pages with the number of results.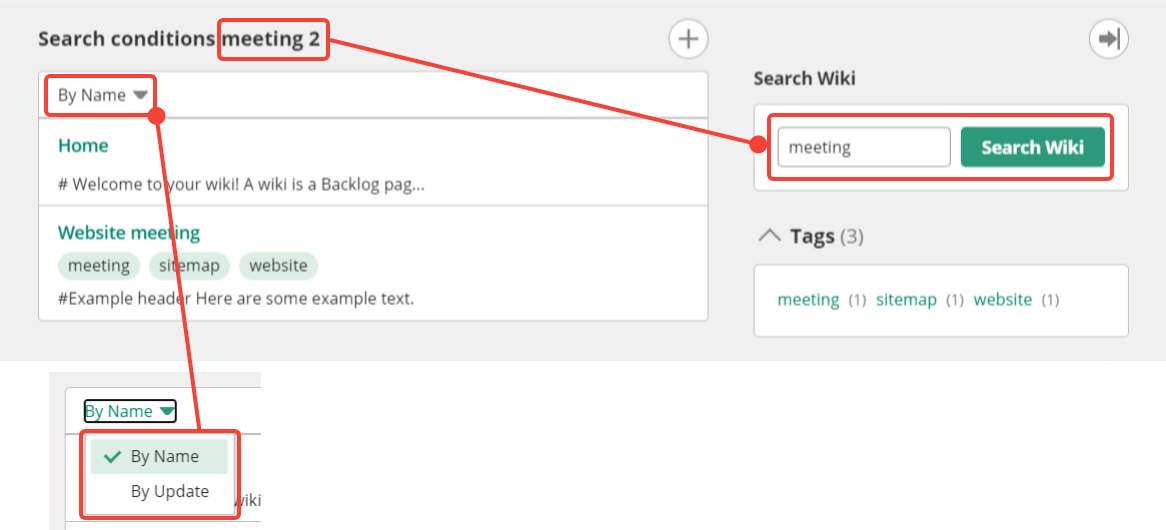 The list of results can be sorted:
By Name:

results are arranged in alphabetical order from top to bottom.

By Update:

results are arranged with the latest updated page at the top.
Copy and share wiki page link
To share a wiki page to your project members, click on the clipboard icon to copy the short page link to your clipboard.
You can then paste the link in Backlog or other communication apps for sharing.

Useful tip!
The "copy short page link" feature is especially useful when the wiki page's name is long, and you prefer to use a shortened version of its URL address.
Export wiki page
Backlog wiki pages can be exported as a PDF (Portable Document Format) file and printable webpage for your record-keeping or printing purposes.
How to export wiki page
Click on the wiki page menu button and select PDF to download the page as a .pdf file, or select Printable Page to open it as a printer-friendly webpage.