Your project's Board gives you the flexibility to easily add, update, or edit issues.
Add issues with Board
You can find the "+Add Issue" function at the Open status column.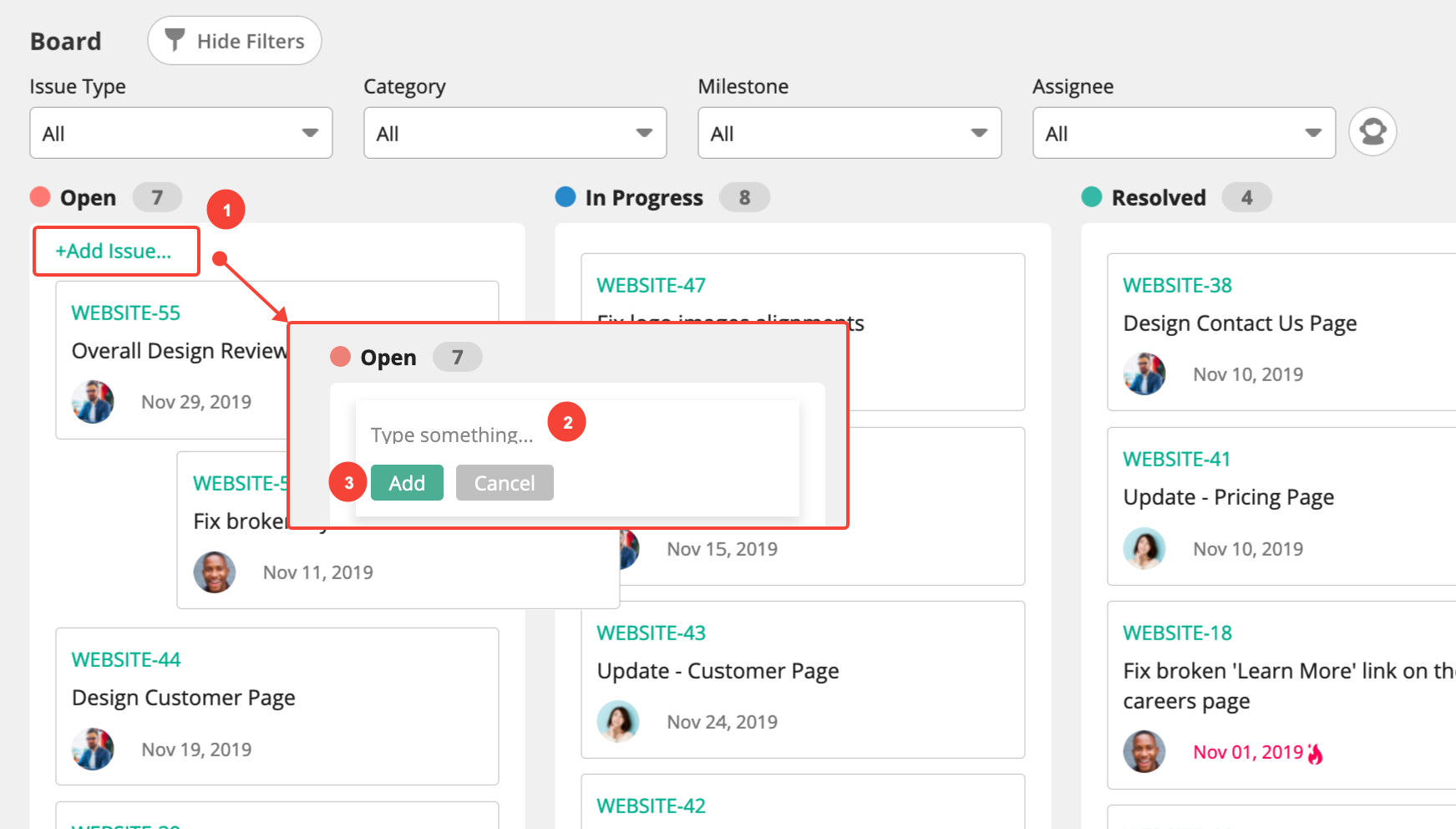 To add an issue:
Click on

+Add Issue

.

Input the issue subject into the text menu.

Select

Add

to create the issue.
Did you know?
The add issue function within the Board allows you to quickly add issues with only a subject without inputting any other content. To update its details, click on the issue card for further editing.

If you have set custom fields that are mandatory for issues, the add issue function will not be available here.
Edit issues with Board
To edit issues with the Board, click on the issue card to open the issue details in a modal. You can easily edit its content or add comments without navigating away from the Board page.