Categories classify issues into general groups. Administrators and members can add multiple categories to each project. All the created categories can be managed from the project settings page.
Add category
To add a new category, on the Project Settings, Categories page, select Add Category button. Enter the category name and click the Submit button to add the new category.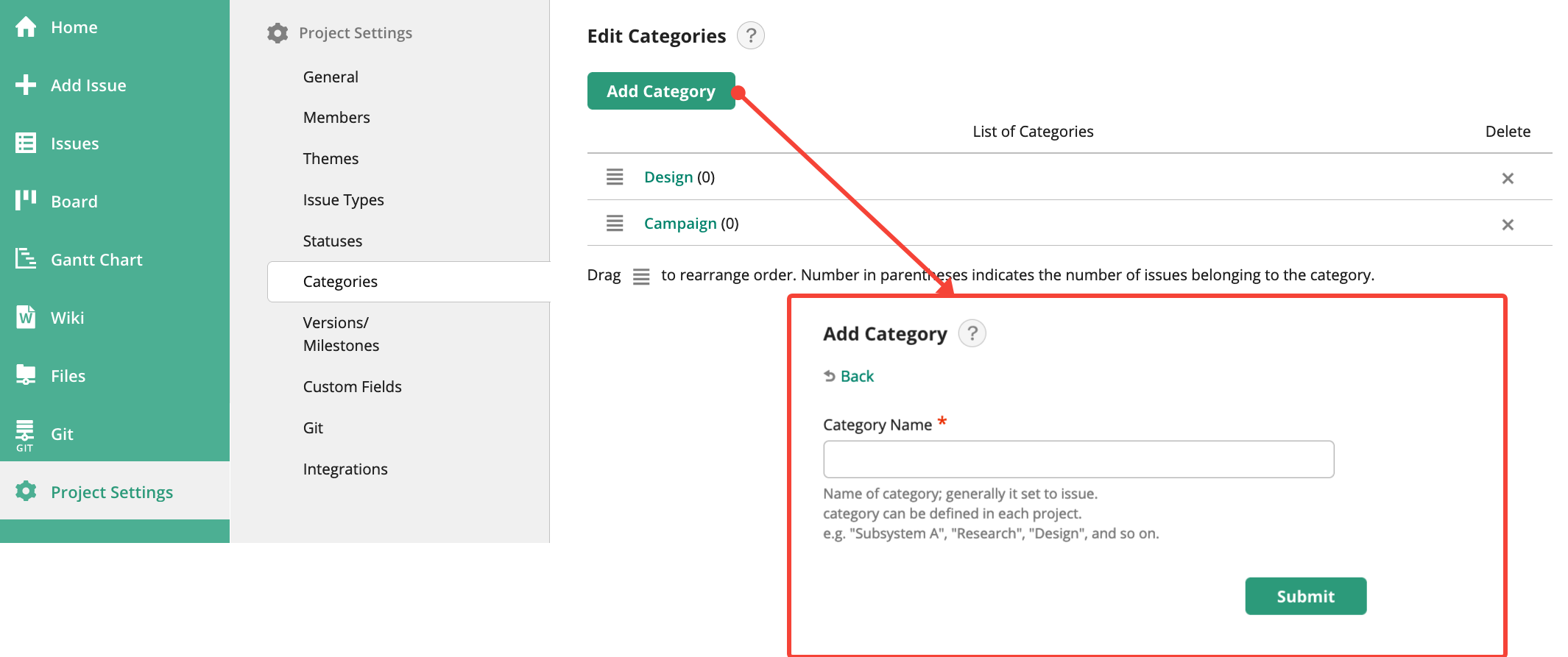 Edit category
To edit the category, select the category you wish to edit from the categories list, and it will redirect you to the editing page. Once complete the editing, click Save to apply the changes.

Delete category
To delete a category, select the x button next to the category that you wish to remove.

Did you know?
If the category you are trying to delete is in use by any issue, the removed category will be directly removed from the issue without any replacement.
Change category order
To change the order of categories, drag the 𝌆 icon beside the category's name and drop at the position that you wish to place it.