Nulab Organization Settings is a platform that centralizes your organization profile, members, billing, and Nulab cloud products subscription. When you access the Organization Settings, it will redirect you from Backlog to a Nulab page.
As an organization admin, you can manage your organization profile and Nulab cloud product subscription and billing here.
How to access Organization Settings, Organization Profile and Billing
To access your organization settings: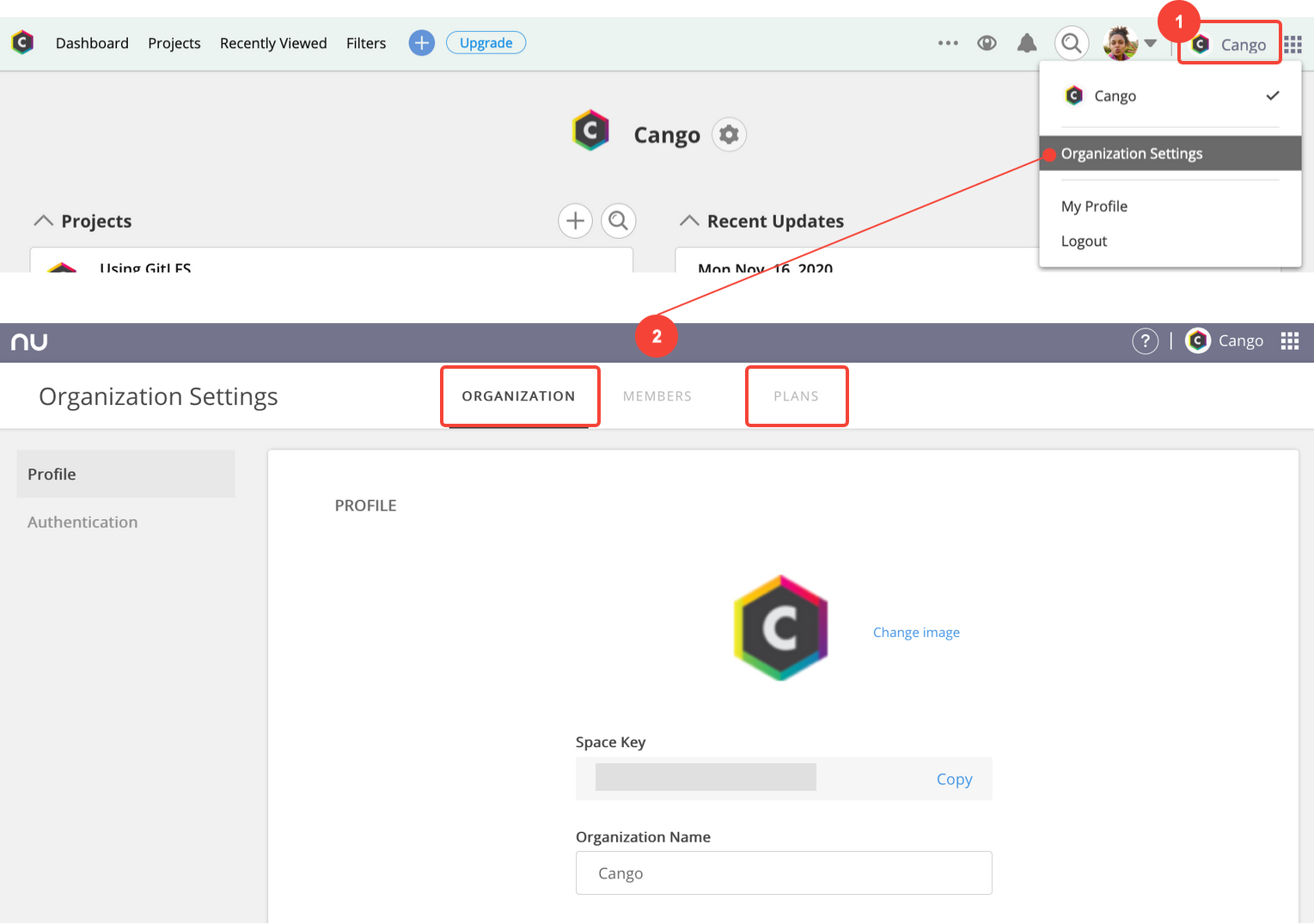 Go to the

Global Navigation > Organization logo > Organization Settings

.

It will redirect you to the Organization Settings page. Select the

Organization or Plans

tabs to manage your organization profile or plans and billing .
Manage your organization profile
Organization administrators can easily manage the organization profile icon, organization name, and delete the organization at the Organization Settings, Profile page. The organization profile icon and name will be reflected on the Backlog global navigation bar.
Besides that, if your organization has subscribed to Nulab Pass, you can set up and manage your SAML authentication on the profile page here too.
For more details about how to update and delete your organization profile, see the Organization profile support article.
Manage your plans and billing
Organization administrators will have access to the organization settings but only plan admins can perform upgrades and manage the Backlog billing and invoice on the Organization Settings, Plans page. Besides that, plan admins can easily view and download payment receipts at any time.
To learn more about how to upgrade, change plan or stop subscription, see the Subscription and Billing support page.