In Backlog, the administrator can manage Backlog space and organization settings. Both settings are different from one another.
Space settings are relevant to your Backlog space settings, while organization settings is the place where you can manage your organization details, such as inviting new users and managing subscriptions and billing.
Manage space settings
Within your Space Settings, you can manage your General Settings, User Settings, Project Settings, and Plan Subscription.
To manage, go to your profile icon and select Space Settings.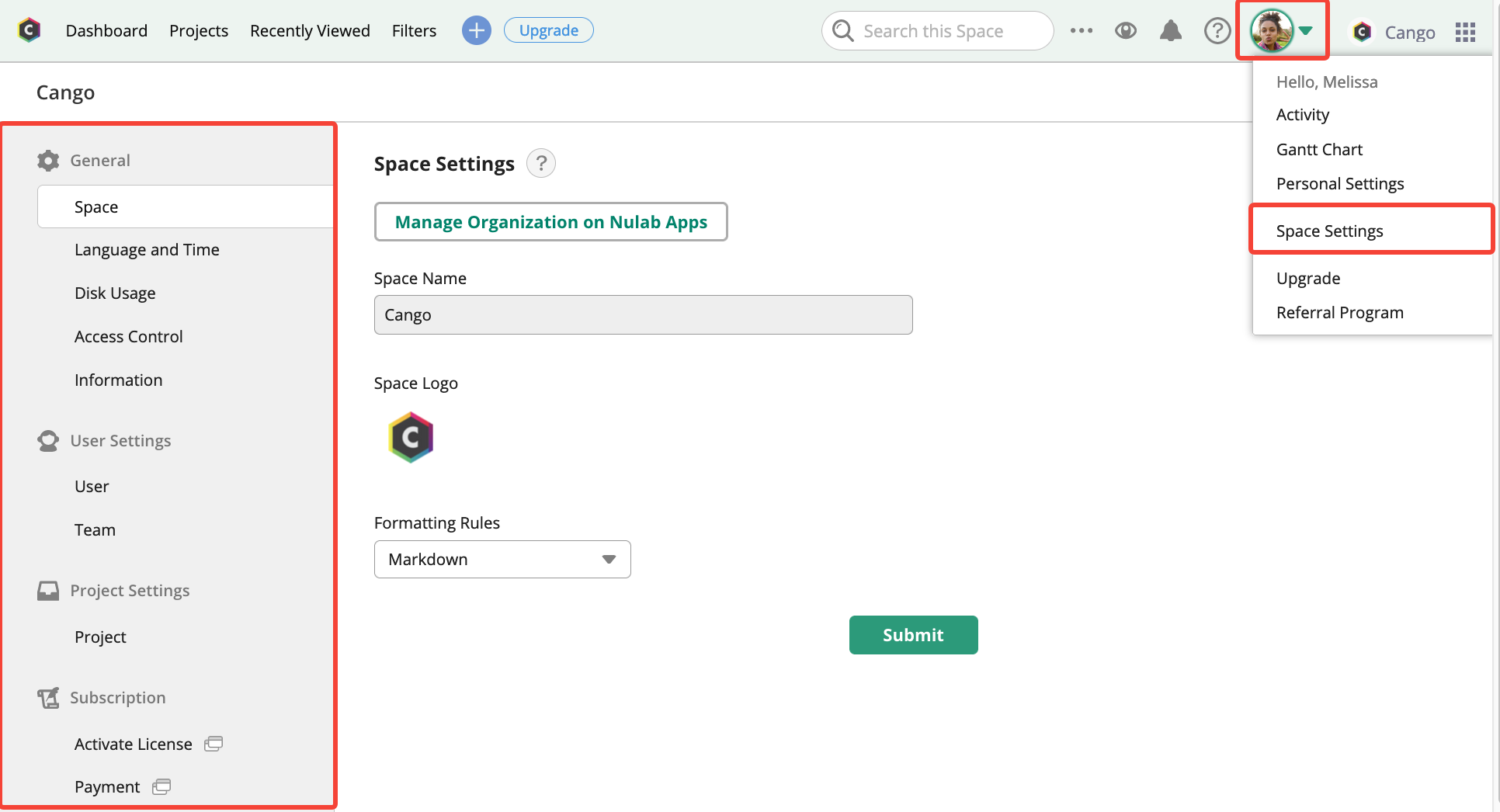 Manage organization settings
Using your Nulab Account, you can manage your Organization Settings, including your organization profile, members, and billing and invoices.
To manage, go to your organization icon and select Organization Settings.

Organization profile
You can change your organization profile and manage Nulab Pass security settings here.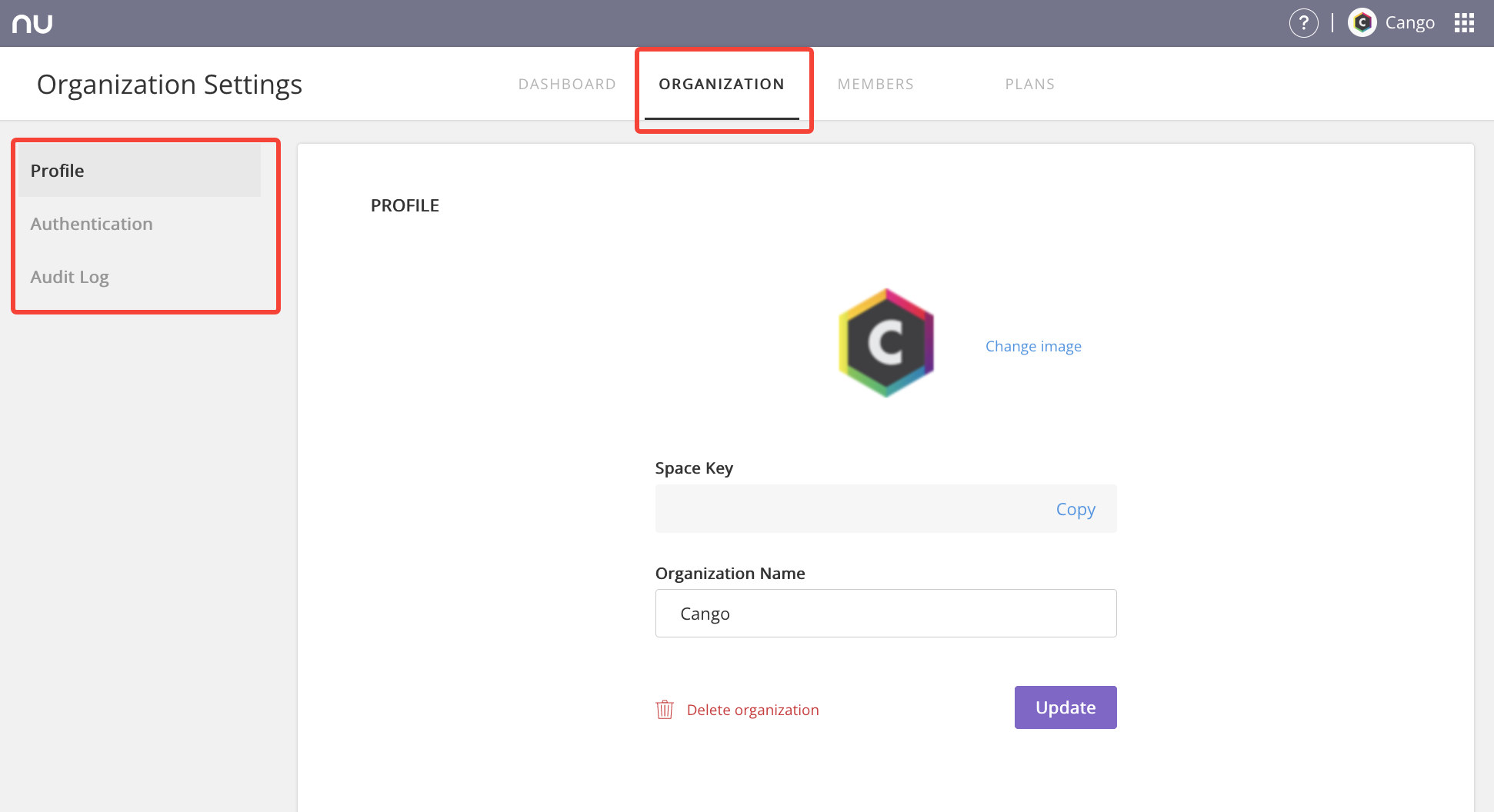 Members
You can invite new users to your organization and manage their roles, privileges, and teams on the Members page.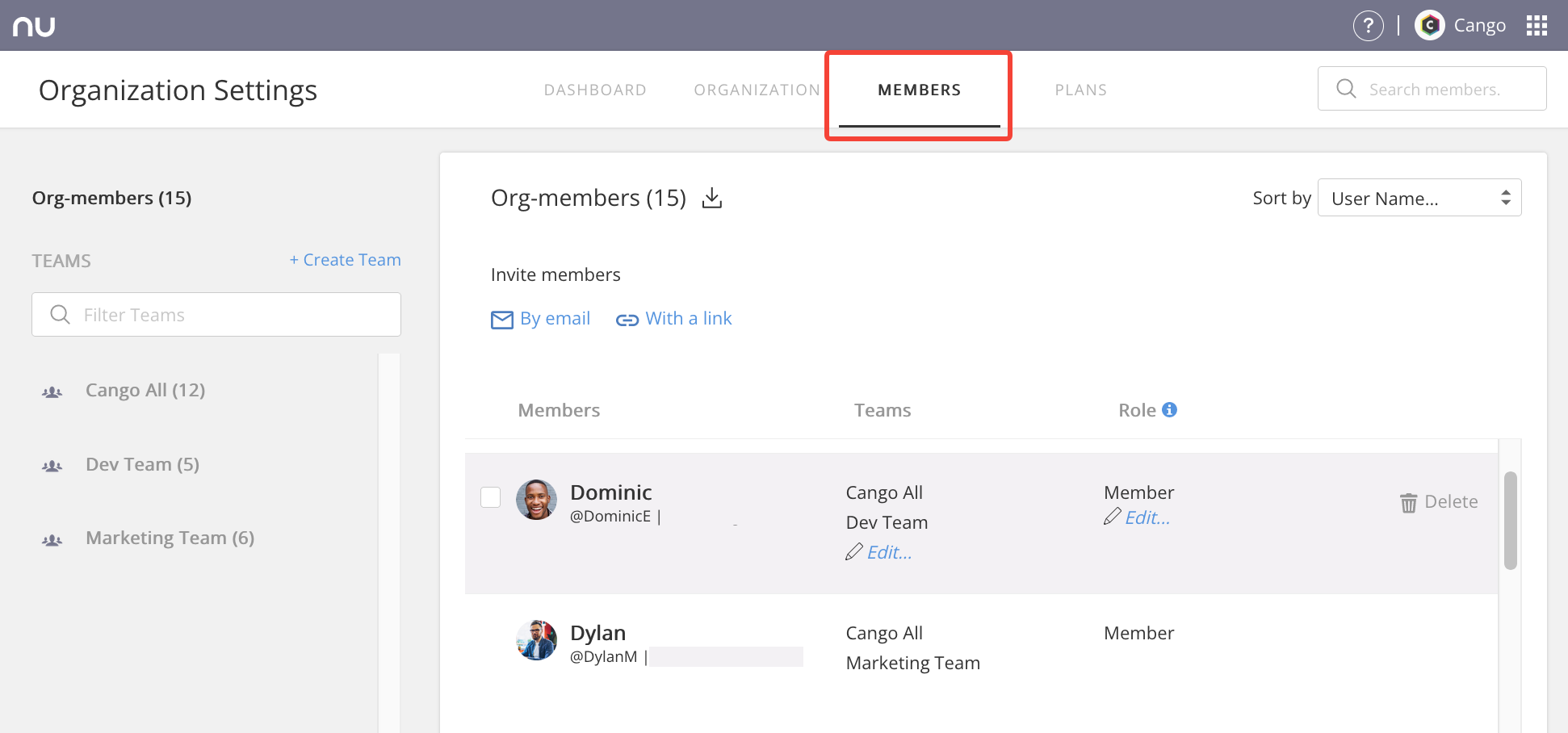 Plans
On this tab, you can manage your billing and invoice details and easily upgrade your Backlog plan.