Administrators can manage organization member access on the member management setting page. You can enable which members to have access to your organization Cacoo.
Enable organization members to access Cacoo
To enable organization members to access Cacoo: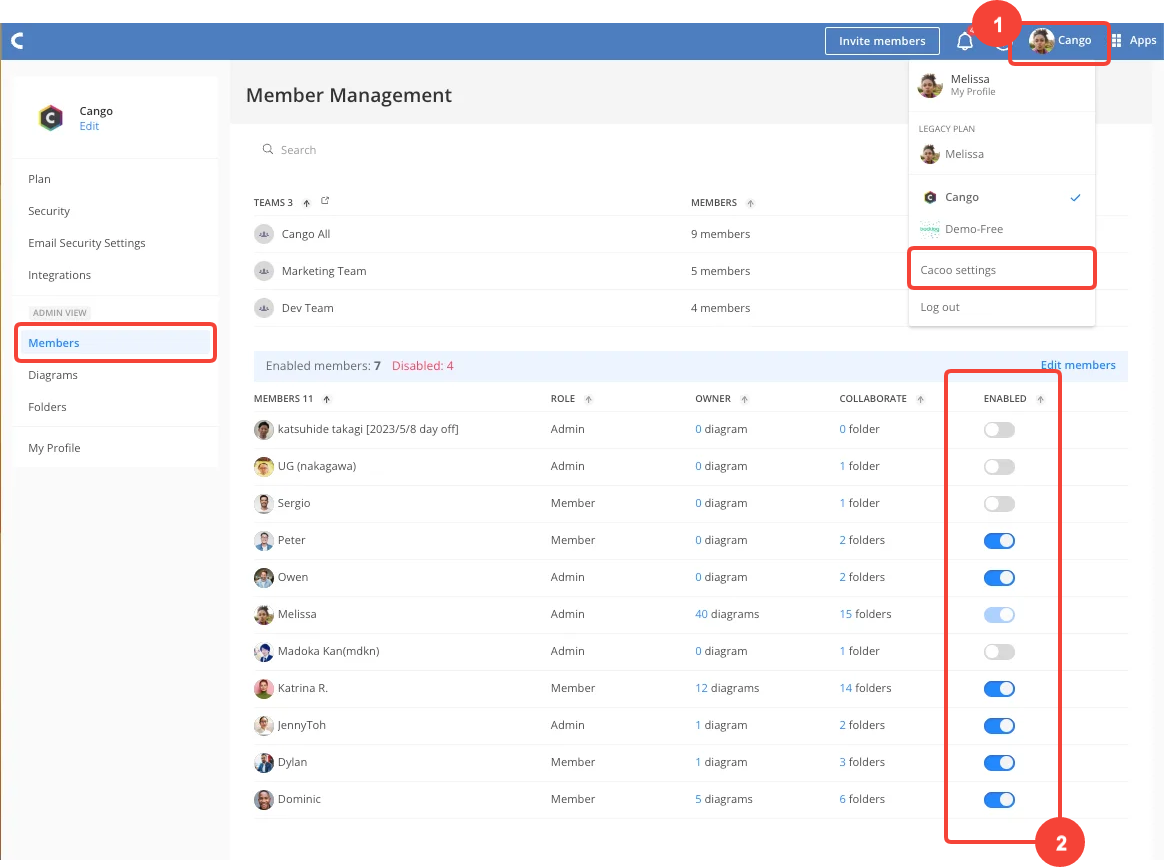 Click the

Organization icon

on the top global navigation and select

Manage members

.

On the member management page, you can

enable or disable

members.
Did you know?
Administrators can enable and disable other members but can't disable themselves as only another administrator can disable another administrator.
When enabling members limit exceeds plan limit
A notification will prompt you to upgrade your plan when you have reached the user limit that your plan supports. Select Upgrade Now, and it will navigate you to the plan details page. Click Upgrade link to perform the upgrade.

When organization members request access
Organization members can request access from the administrator. When members request Cacoo access, the administrator will receive the activation request via email and in-app notification.
Activation request from an organization member

Activation request notification received by the administrator
Via email



Via in-app notification