If you have been assigned as Plan Admins, you can manage your subscription and billing such as upgrading your plan, adding plan admin, managing your billing address, etc.
To manage your plan settings: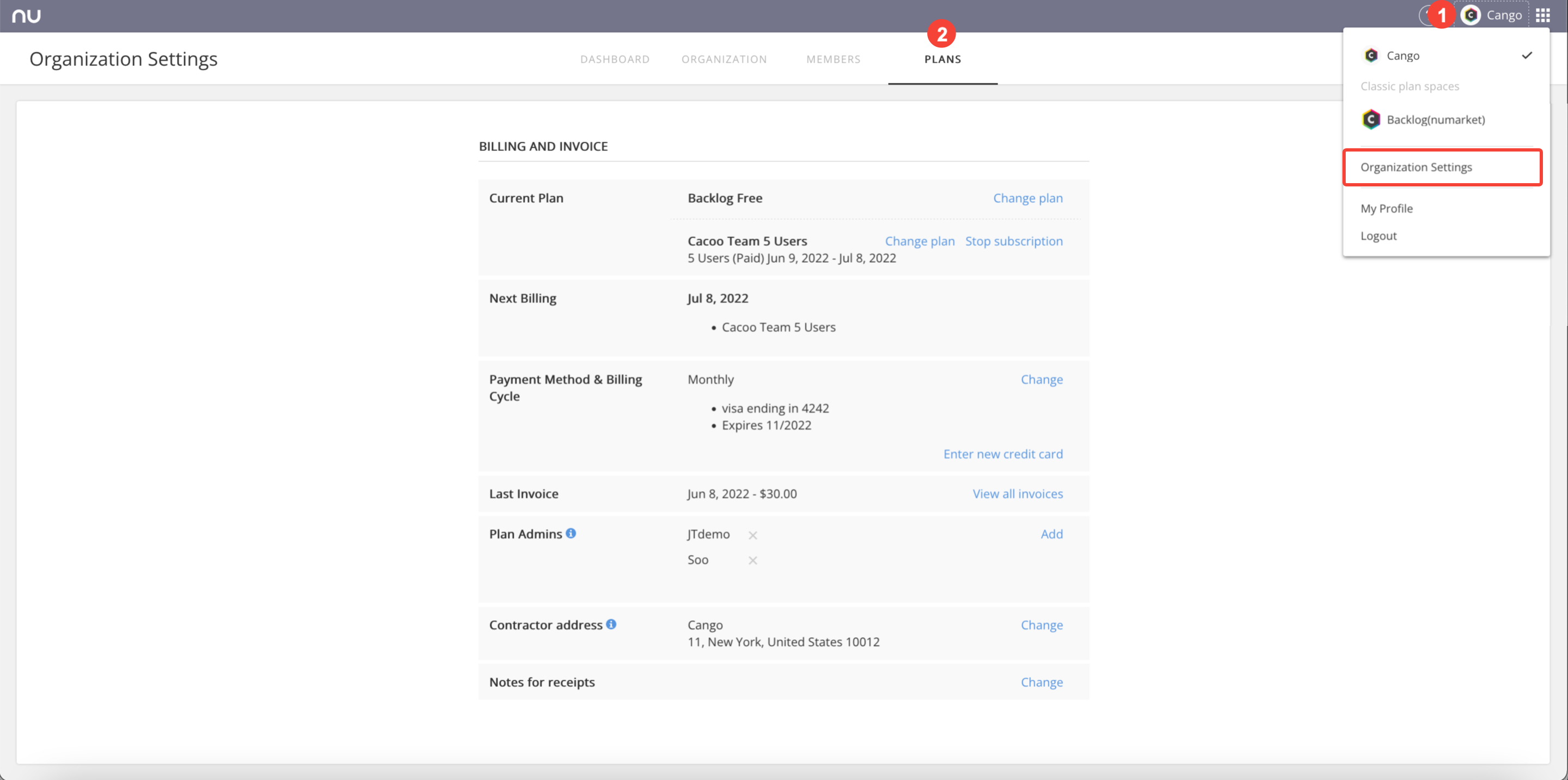 Click on your organization icon in the global navigation and select

Organization Settings

.

Click on the

Plans

tab to manage the plan details.
Manage current plan
Administrators or plan admins can view, change, and upgrade your plan in the current plan section by selecting the products you want to manage. You can also stop your current subscriptions.
Manage billing cycle and credit card
Administrators or plan admins can change the billing cycle to monthly or annually and also manage or update the credit card on the "Payment Method & Billing Cycle" section.
View and download invoices
Administrators or plan admins can view and download the invoices that is related to the billing.
Add plan admins
Besides the administrator, you can assign a member role to become Plan Administrator. The Plan Admins can change the contract, download invoices, cancel the contract and add other plan admins.
Manage Contractor Address
Contractor address refers to your business entity details or personal entity details. These details will reflect in your receipt or invoice.
If the Billing Address is different from your contractor address, you can input more details by unchecking "Same as contractor address" box.
Notes for receipts
If your company would like to add more details to the receipt or invoice, such as tax ID, you can add them here, and the details will appear on the receipts or invoice in the Note section.