What is Nulab Account
A Nulab Account is your single login portal to all three of Nulab's collaborative apps — Backlog, Cacoo, and Typetalk. It's the place where you can manage your user profile, security settings, and preferences.
Create a Nulab Account
A Nulab Account is automatically created when you sign up for any of our apps. If you are a new user or have been invited to join and collaborate with your team on any Nulab products, you can create a Nulab Account here.
Access your Nulab Account
Log in to your Nulab Account and Nulab products
You can log in to your Nulab Account or access Nulab products from the Nulab login page or from our webpage. To log in, please enter your registered email address and password.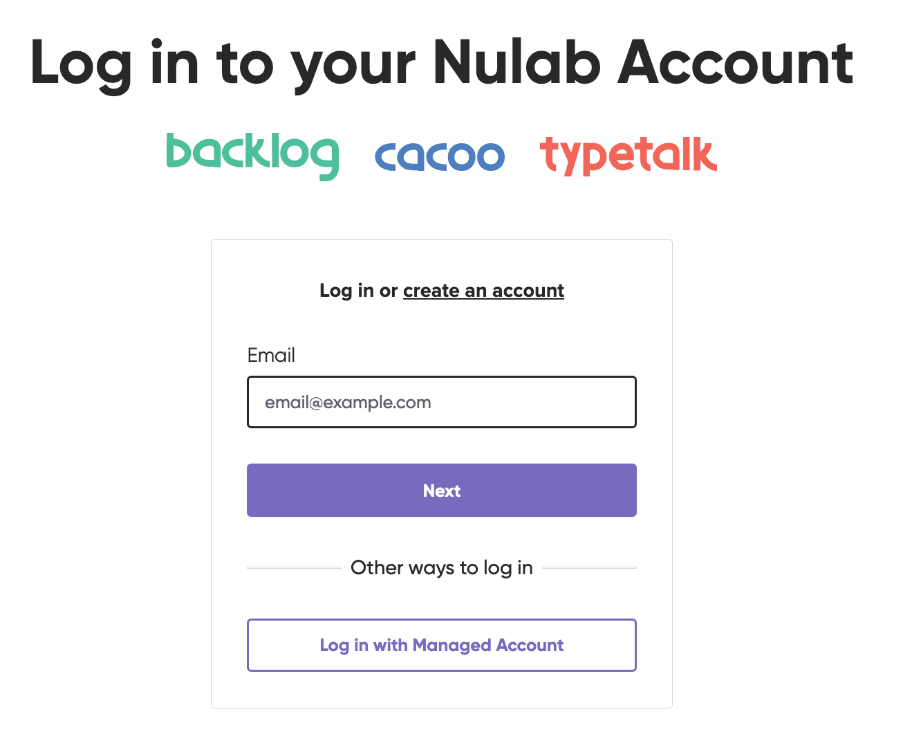 You will be directed to different webpages based on the 3 following scenarios when logging in.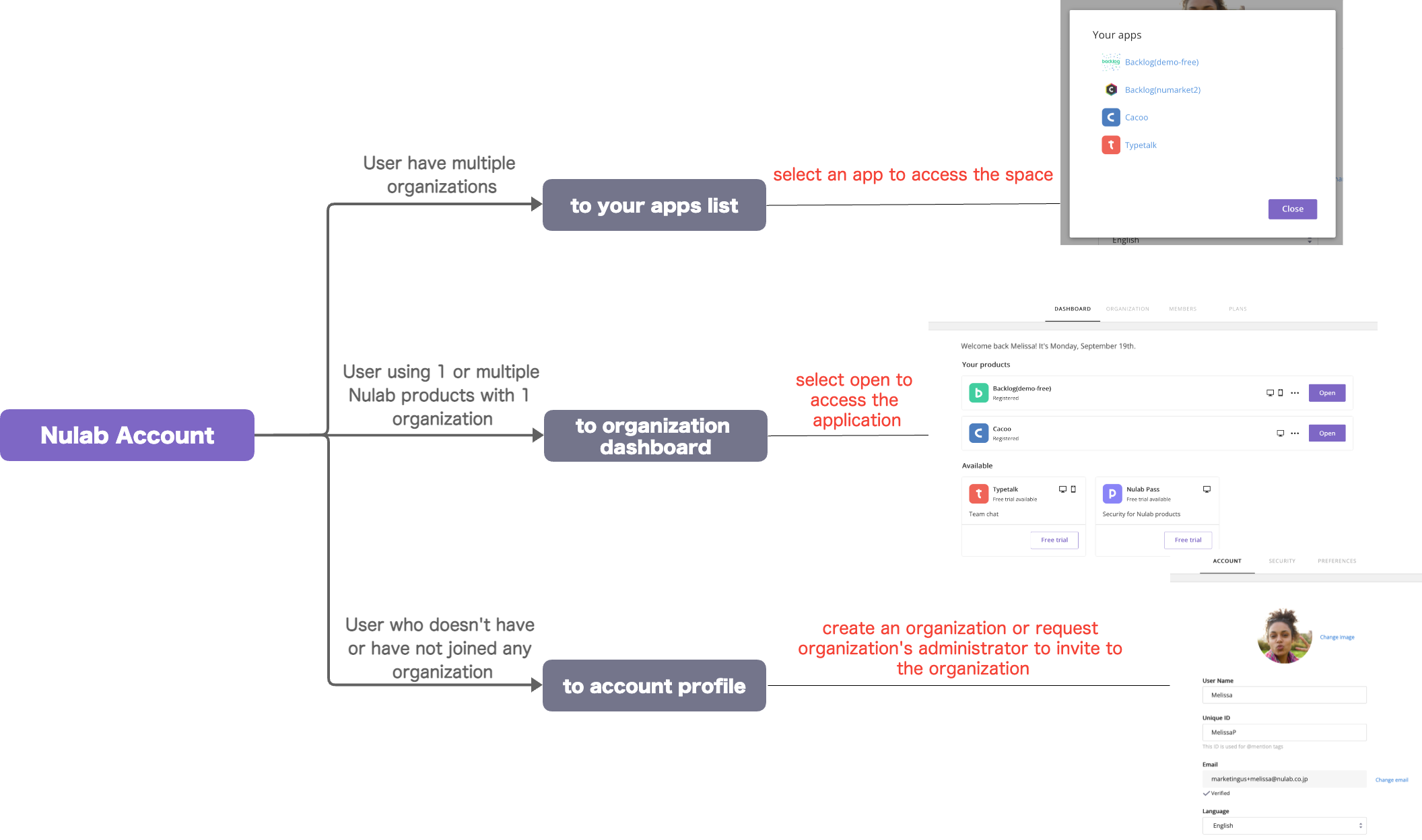 To your apps list
If you have access to multiple organizations, the product apps list will prompt. Select the application with the right organization you wish to access.


To organization dashboard


If you are using 1 or multiple Nulab products with 1 organization only, it will navigate you to the organization dashboard page. Select the tool you wish to access and click

Open

.




To account profile


You will be directed to your account profile page if you have not joined any organization. To continue to use Nulab tools, create an organization to start the trial or request your organization's administrator to invite you into the organization.
Useful tip!
You can directly access the
Cacoo
and
Typetalk
application page by clicking the "Log in" from the individual product page.
Switch from one app to another
You can switch from one app to another by clicking on the app menu icon in the top-right corner of the page.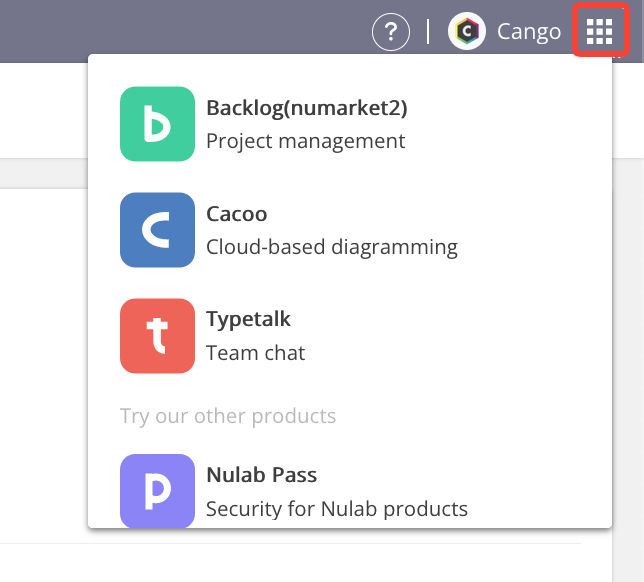 Switch to another organization
Besides the app menu, you'll find your organization menu, where you can access organization settings, your Nulab Account profile, and log out.
If you belong to multiple organizations, you can also switch between them here.