This section is the user guide for their account migration.
Migration steps
Follow the steps below to start your migration.
Step 1: Receive the migration request email and start the migration
When you received the account migration request email from Nulab, you can start the migration process by selecting the Migrate Account button in the email.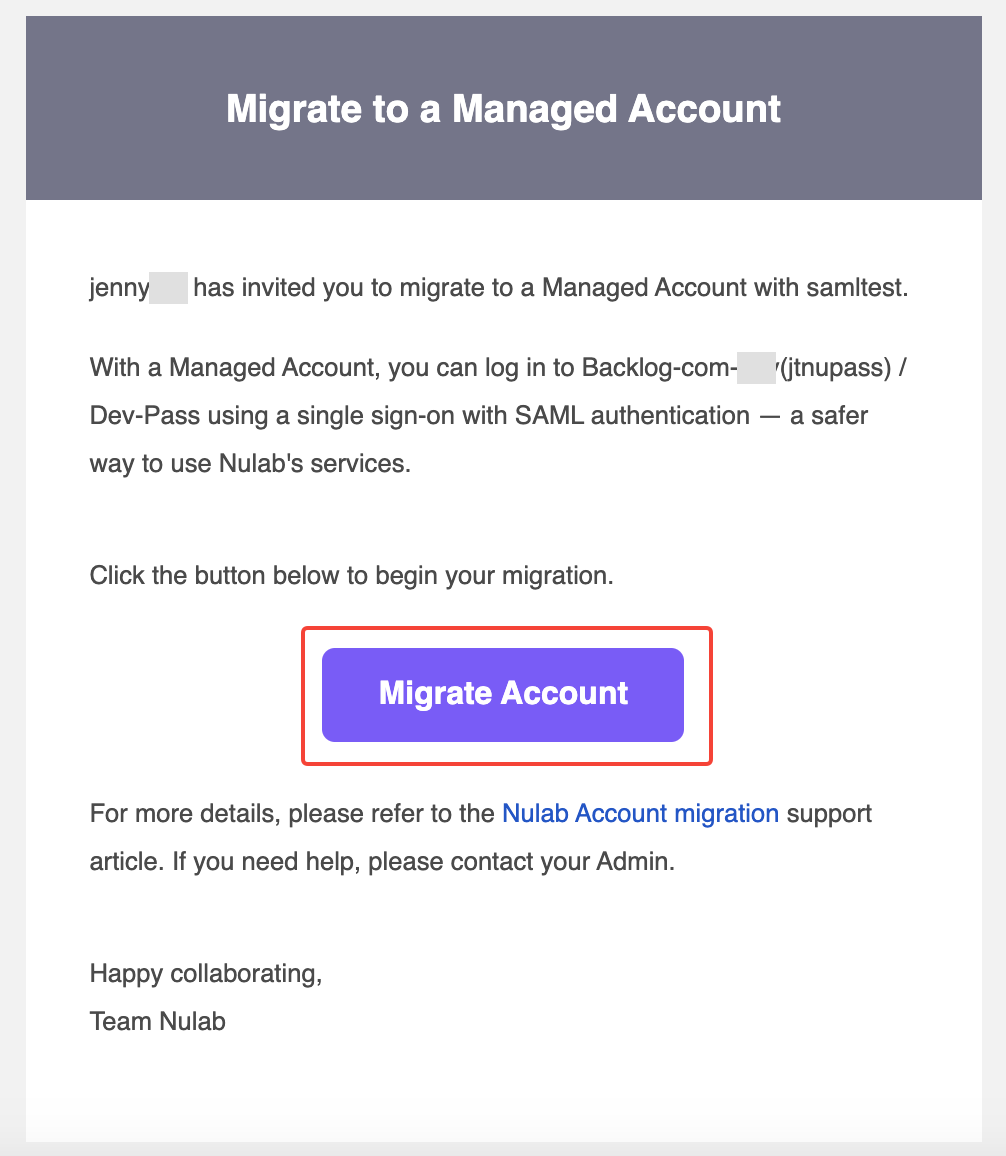 *If you are not logged in to your Nulab Account, it will navigate you to the login page.
*If you are currently logged in with a different Nulab Account, not the targeted migration account, you will be redirected to an error page. Select Logout and login again with another account to re-login to the correct account.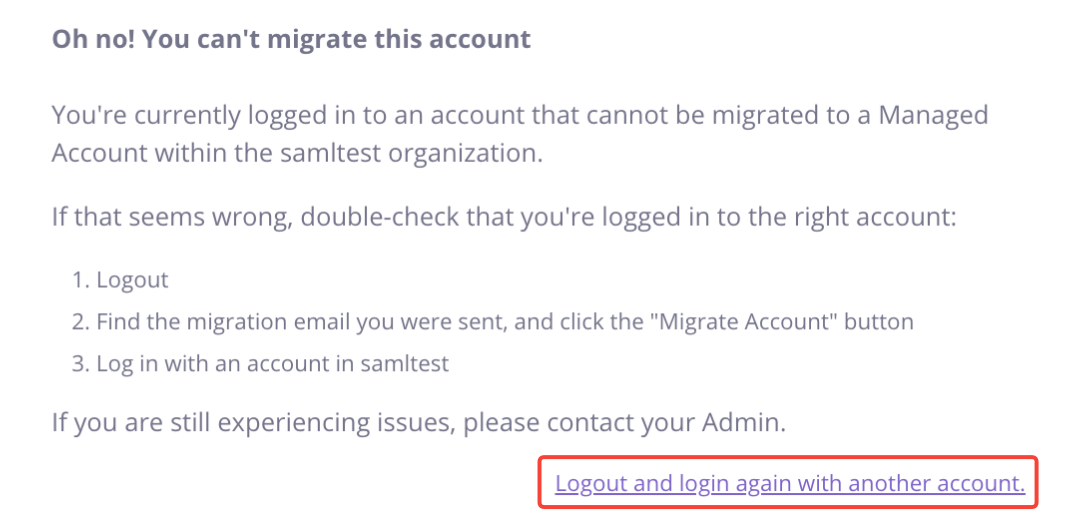 Once successful, you will navigate to the account migration confirmation page.

On this page, select Migrate account, and a confirmation dialog will prompt. Select Start migration.
*If you select Not now, you will be redirected to the Organization Settings, Members page.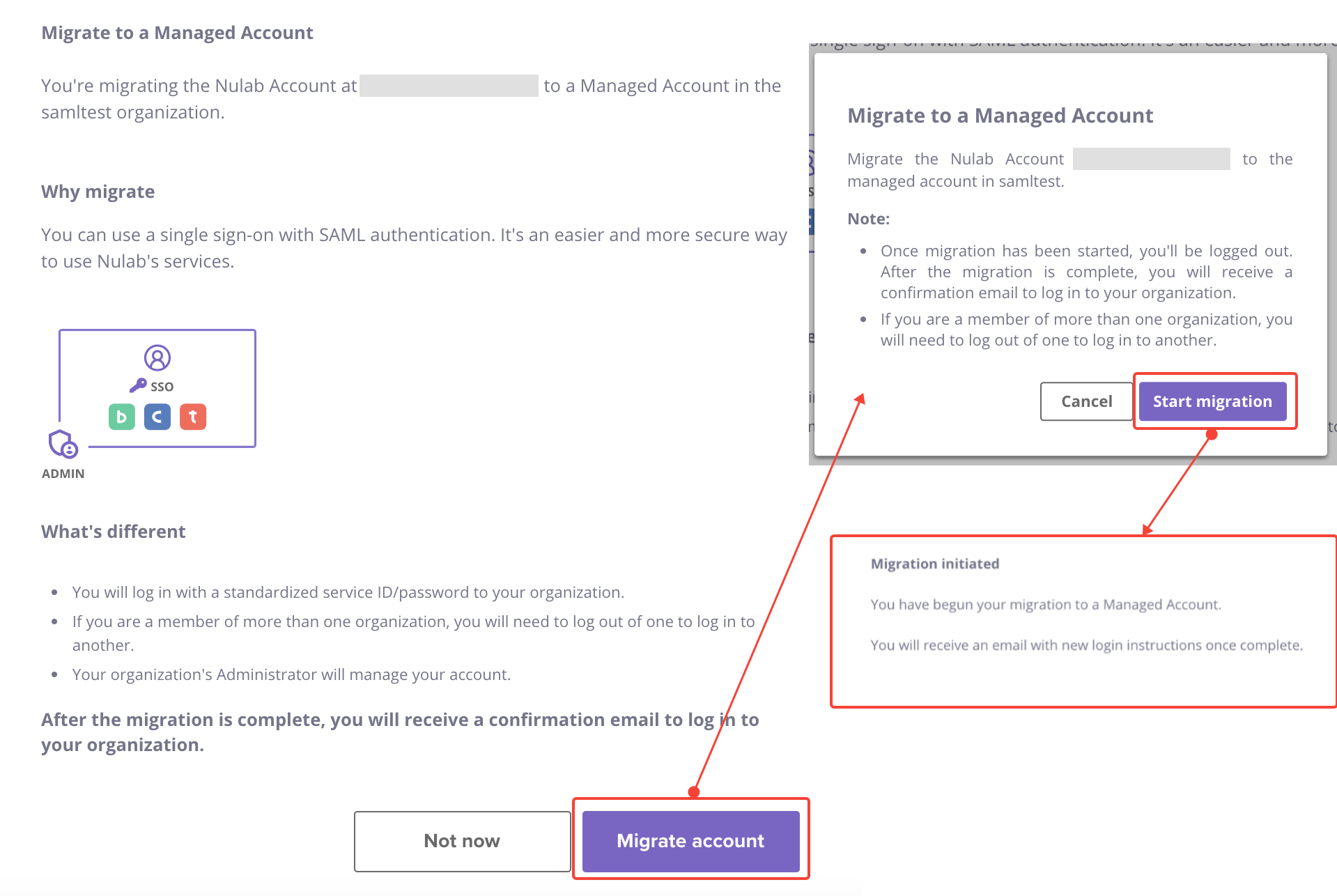 When migration is initiated, you will be logged out from all Nulab products.

Step 2: When the migration completed
When the migration is completed, you will receive an email with the login information. To log in, click on the Log in button in the email, and it will navigate you to the "Log in to your Managed Account" page with the prefilled Organization ID.
Select Log in with SAML and enter your SAML login username/email and password.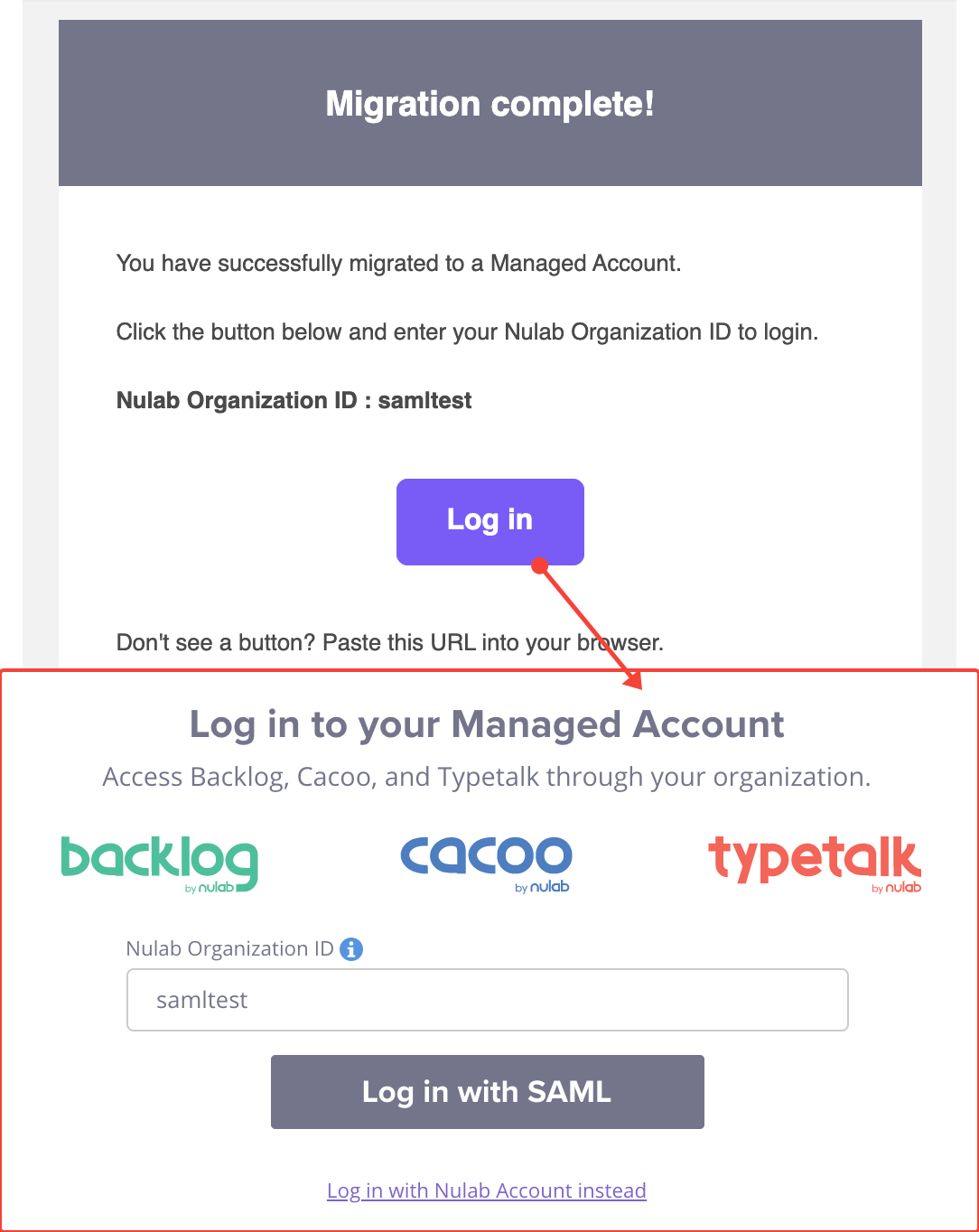 To learn more about login with SAML and the subsequent login process, refer to the Login with SAML article.
Do you know?
After the migration, your login method to the specific organization will change to Managed Account with SAML login.

If you are participating in other organizations that are not using Managed Account, you will need to use your existing Nulab Account associated with them for logins.
When the migration fails
When the migration fails, you will receive an email from Nulab with the "Request ID." Contact us via the Contact form with the Subject and Message provided (including the Request ID). Our support team will get back to you for further assistance.