Managed Accounts created before January 16, 2023 need to be updated to enjoy our improved security and account management features.
How to update an account
1. Go to the Members screen
Admins will see an alert about the update at the top of the Members screen under organization settings. Click on "Select accounts to update" to get started.

2. Select accounts to update
Select accounts to update by clicking on the checkbox next to their name. There's no limit to the number of accounts you can update at one time.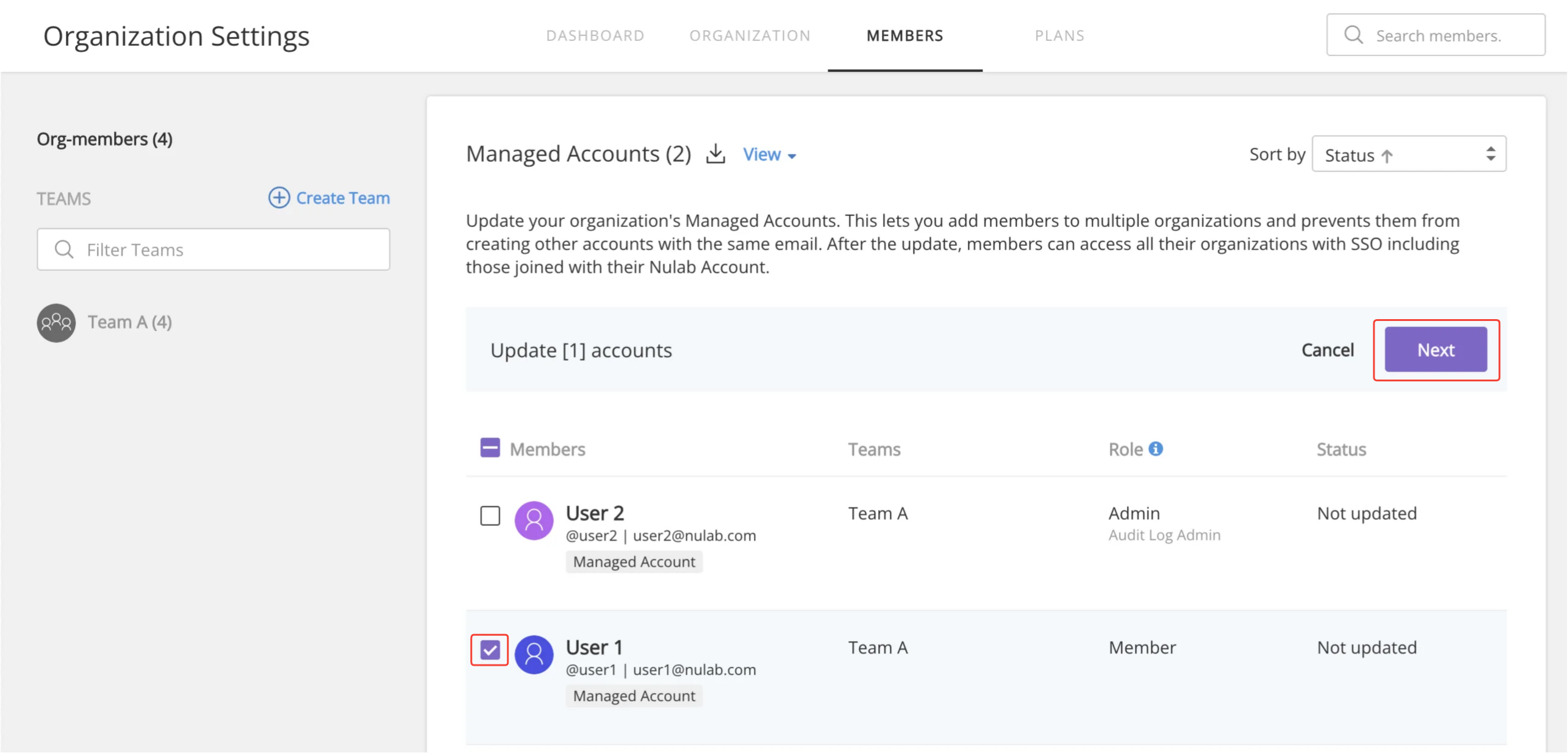 3. Confirm update
After selecting "Next," you'll see a dialog with additional information. After reading the message, select "Start updates" to begin the process.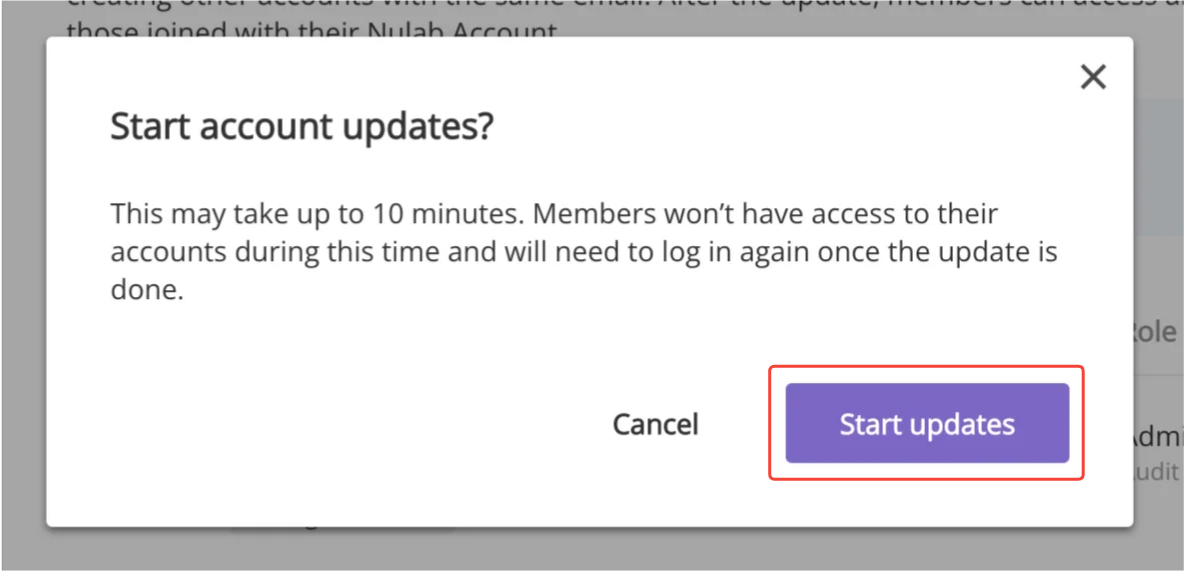 4. Check status
Members will get an email once their account is updated, and you can also track the update status of each account. On the Members screen, sort by "status" to see if an account is:
Not updated

In progress

Done

Error