A Nulab Account is your single login portal to all three of Nulabs collaborative apps — Backlog, Cacoo, and Typetalk. It's the place where you can manage your user profile, security settings, and preferences.

It's also where your team's Administrator will manage members, teams, plans, payment info, and more for each app.
You can switch from one app to another by clicking on the app menu icon (

) in the top-right corner of the page.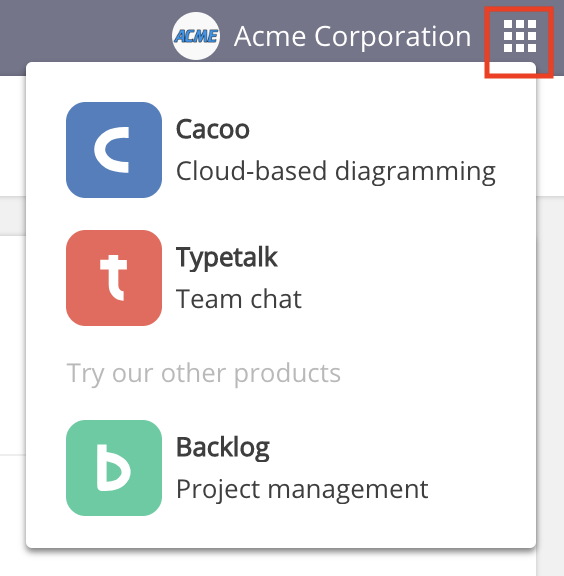 Left of your app menu, you'll find your organization menu where you can manage your organization settings and personal profile, as well as log out. 

If you belong to multiple organizations, you can also switch between them here.